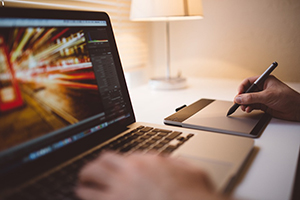 Whether you are ready to ask for a raise, interested in finding a new job or curious about what other professionals in your field make, you need to know what you're worth. Use these tools to figure out the salary you deserve.
Check Online
Various online resources allow you to review average salaries for almost any profession or job title. Check on the Bureau of Labor Statistics website and Salary.com, Glassdoor.com, Payscale.com, or Indeed.com for average salaries.
Consider Experience
If you're new to the workforce, your profession or the company, your pay rate may be on the lower end of the salary range for your career. You typically have to earn some experience before you can qualify for the big bucks. However, your experience can include non-paid positions, such as volunteer work, educational classes and other life skills, so factor in all those experiences as you determine your worth.
Think about Location
Your salary can depend in part on your geographic location. For example, you may be able to ask for a higher salary if you work in a well-to-do metropolitan area as opposed to a rural area with a lower per-capita income. Your ability to telecommute may even play a role in your overall worth to a company.
Educate Yourself
If you hold advanced academic degrees, you could be worth more money. Some professions also award higher salaries to employees with specific certifications or training. Consider how your educational history and future academic pursuits can affect your salary.
Review your Responsibilities
No matter what your job title, you could command more money if you've consistently taken on extra responsibility at work. That extra work shows that you're trustworthy, eager to advance in your career and ready to earn more money.
Evaluate Achievements and Contributions
The awards you've won, sales you made and other concrete results you've produced prove that you care about your work and are qualified for a higher salary. Include these achievements and contributions in your worth calculations.
Remember your Soft Skills
There's more to your qualifications than what you can show on paper. Soft skills include your ability to lead, manage and motivate people, communicate with others, and demonstrate a positive attitude. These skills play a role in your value to a company.
Count Flexibility
Your willingness to work odd hours, travel extensively, relocate, or telecommute can increase your value. You may also give yourself extra credit if you're flexible enough to perform a variety of jobs or switch between departments as needed.
Your worth depends on several factors. Use these tools to discover your ideal salary and how much you're worth to your current or potential employers.