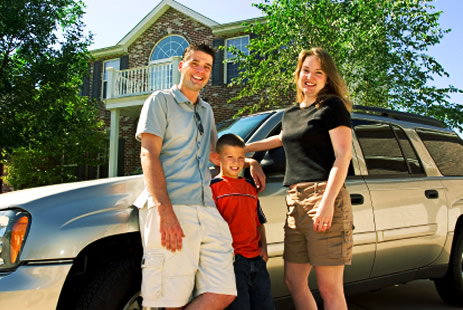 Trying to find the right insurance to meet the needs of your busy personal life? Let the agents at Thomas-Fenner-Woods shop for you. They can find you the best possible coverage and price for all your personal needs from home and renters insurances to auto insurance.
The safety and security of your family is paramount. TFW understands that, as well as the value of your personal possessions. Our agents want to put your mind at ease by assuring you that you're protected. TFW agents can provide you with the most complete information to insure you and your family.
Coverage Available
Automobile/Motorcycle
Condo Unit Owners
Flood Insurance
Homeowners
Non-Owned Auto Liability
Tenant/Renters Insurance
Identity Theft
Travel Trailers/Mobile Homes

Umbrella Liability
Watercraft
High Value Homes
Package Discounts
Specialty Programs
Replacement Valuations for Homes
Financial Responsibility
Filings
Also Available
High Risk Auto Insurance for Current Customers
Coverage for Scheduled Personal Items including but not limited to:
Antiques
Cameras
Fine art
Furs

Golf equipment
Jewelry
Silver
Please click on the Request Quote link on the right for an insurance quote that will meet your personal needs.