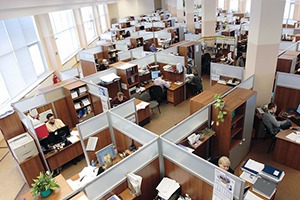 Long Term Care (LTC) insurance provides beneficial assistance as you age. For the coverage to kick in, you must exhibit that you need help or supervision completing at least two of six activities of daily living (ADL) or that you suffer from cognitive impairment. Understand the six ADLs as you purchase and prepare to use your LTC insurance.
Activities of Daily Living

There are six ADLs used by insurance companies to determine if you need your LTC insurance benefits. You must be able to perform these ADLs in order to care for yourself properly.
Eating – The procedure or process of putting food into your body. Eating can occur with a receptacle, such as a plate or cup, a feeding tube for liquids or intravenously.
Bathing – Washing your body in a shower or bathtub or with a sponge. Bathing also includes your ability to get in and out of the shower, bathtub, shower chair, or bathroom safely.
Dressing – The ability to take off and put on any article of clothing. Dressing also describes your ability to take off and put on braces, fasteners and artificial limbs.
Toileting – Getting to, from, on, and off the toilet. Toileting involves the acts of performing necessary personal hygiene, too.
Transferring – Moving in or out of a bed. Transferring also involved moving into or out of a chair or wheelchair.
Continence – Capacity to control your bladder and bowel functions. Continence extends to your ability to perform related personal hygiene tasks, such as caring for a colostomy or catheter bag.
Cognitive Impairment
In addition to ADLs, cognitive impairment, such as dementia or Alzheimer's disease, can trigger your LTC benefits. With this impairment, you require supervision because you're unable to provide properly for your health and safety. You may forget to turn off the stove, become disoriented and get lost, or forget to take medication.
How to Receive LTC Insurance Benefits
As soon as you notice that you need help or supervision performing these ADLs, talk to your doctor. The insurance company will require proof from a qualified doctor or medical doctor showing that you can no longer perform at least two of these six ADLs.
You can then use your LTC insurance benefits to pay for your care. The benefit can cover an in-home nurse or care in an assisted living home or nursing home.
Purchase LTC insurance to enhance the care you receive when you age. It provides valuable practical and financial assistance that improves your quality of life. For more information on purchasing a policy or gaining its benefits, talk to your insurance agent today.