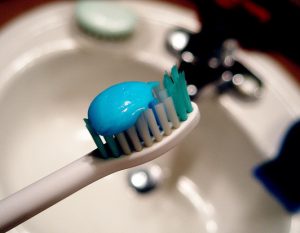 Dental health affects your workplace productivity in several ways. Understand the links as you prioritize your health and your job performance.
Lower Your Heart Disease Risk
Doctors, dentists and scientists have found that gum disease is linked to a variety of cardiovascular ailments. While your oral health won't cause heart disease, stroke or blood vessel blockage, it can contribute to these health problems.
Reduce Infection and Inflammation Risks
Researchers confirm that gum disease and rheumatoid arthritis both destroy connective tissue. While dental hygiene may not prevent RA, professionals recommend a balanced diet, regular dental checkups, daily flossing and twice daily tooth brushing as you reduce infection and inflammation risks.
Stabilize Your Blood Sugar
Uncontrolled diabetes and gum disease often go hand in hand because people with diabetes often cannot fight gum and other infections. Invest in your oral health as you stabilize your blood sugar and diabetes.
Preserve Your Memory 
The Journal of Neurology, Neurosurgery and Psychiatry reports that adults with healthy gums do better on verbal recall and subtraction tests. By brushing your teeth and rinsing with mouthwash regularly, you prevent gingivitis and can preserve your memory.
Maintain Focus
Working through oral pain is impossible. If your tooth, gum or jaw pain doesn't respond to pain medication, visit your dentist. Getting a diagnosis and resolution helps you maintain focus and can improve your attitude, motivation, concentration and enthusiasm as you work.
Boost Your Confidence 
No matter where you work, your smile and breath make an impression on customers and coworkers. That's why you need regular dental cleanings and exams that remove stains and tartar buildup, repair cavities and ensure your mouth is clean and healthy. You can also talk to your dentist about whitening treatments, braces and other smile-straightening methods that boost your confidence.
Because oral health and your overall health are so intricately linked, use your dental insurance coverage and prioritize oral health and hygiene. If you're not sure what dental benefits your employer provides, talk to your HR manager or insurance agent today. Regular checkups are an investment in your health and also your job performance.