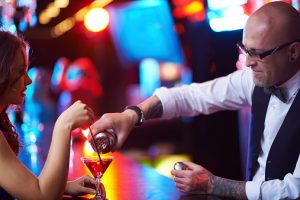 True business protection starts and ends with the details. Detailed, tailored coverage beats cookie-cutter policies because it identifies and targets the unique risk areas facing your business. And with TFW Insurance, that's exactly the type of coverage you get.
We've built our Bar & Restaurant insurance from the ground up to deliver refreshingly comprehensive coverage that focuses on the details that matter most. Working alongside businesses just like yours since 1932 has given us a wealth of knowledge and experience dealing with the issues you're most likely to face.
Bars, Nightclubs, and Restaurants Coverage
Recognizing and resolving the unique problems posed to bars, nightclubs, and restaurants can often prove to be difficult. At TFW we understand these problems and understand how to help make sure you're covered no matter what happens.
We design specific insurance programs that are completely understandable and focused specifically for your business. Above and beyond everything we go to bat for you if your business should you ever face a loss. As you can imagine many claims get denied for a number of reasons. We have an in house claims specialist that works directly with the adjusters to review coverage to help get claims paid.
We cover a smorgasbord of restaurant, bars, and nightclubs just like yours. Beyond that we have been helping businesses solve their insurance needs for over 8 decades. Browse through our bar insurance coverage and restaurant insurance coverage to see how we serve up all the details in this comprehensive policy.
Serving up quality coverage:
General liability
Property
Assault and battery
Liquor liability
Sexual harassment
Loss of income crime
Hired and non-owned
Sexual Harassment
Wrongful Termination
Data Compromise
Auto and more.
Testimonials
"Gregg Hamrick of the Thomas Fenner Woods Agency has provided almost every type of insurance for my restaurants, bar, and nightclubs for over ten years. His strong knowledge of the business is key but more importantly his customer service cannot be matched. Gregg always takes my calls, returns emails promptly, fights hard for my claims, and meets me with personally to discuss risk management strategies for businesses. Better yet I have never found anyone that could beat or match his insurance quotes!"
-Chris Corso, The Short North Pint House
"I have been representing clients in the bar/restaurant business for many years, even owning several myself. Gregg and the team at TFW consistently go the extra mile to get their clients the best rates and most appropriate coverages in this challenging industry. in fact, I have yet to see a situation where Gregg has not provided better coverage at a better rate. Any bar or restaurant owner owes it to themselves to give Gregg a chance to help them. His team will not disappoint."
-Edward W. Hastie, Esq., Hastie Law Offices, LLC
Meet Your Producer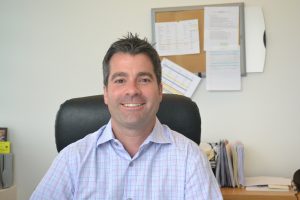 Meet Gregg Hamrick: Gregg enjoys spending time with his wife Brianne, daughter Emerson and son Landon. In his spare time, he enjoys golfing and his favorite movie is Caddyshack.
Gregg's first job was as a bagel boy for Blocks Bagels.
If he could travel anywhere for his dream vacation it would be to the Cook Islands.
Gregg can't live without his family and…pizza!
Connect with Gregg: Email: gregghamrick@tfwinsurance.com
Phone: 614-481-4300 Extension:123
Contact Us
[contact-form-7 id="6579″ title="Bars & Nightclubs "]