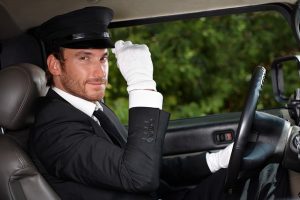 A domestic laborer makes your home life easier. You could also land you in hot water with the IRS or face expensive liability bills, though, if you don't follow certain laws. Whether you hire a nanny, gardener or cook, understand several facts before you hire a domestic employee.
Who's Considered a Domestic Laborer?
Domestic laborers or domestic service workers provide a service around your private home. They may live with you or live in their own homes and can work as:
Babysitters
Chauffeurs
Caretakers
Companions
Cooks
Gardeners
Handymen
Home health aides
Housekeepers
Nannies
Nurses
Personal care aides
Waiters
What Wages do you Have to Pay a Domestic Laborer?
Federal laws require you to pay a domestic laborer minimum wage for up to 40 hours of work per week. Overtime pay is one-and-a-half times the current minimum wage in most cases.
Is Your Domestic Laborer an Employee or an Independent Contractor?
A domestic laborer could be considered an employee or an independent contractor. You have to know the difference to ensure you remain compliant with labor laws.
An employee:
Works solely for you
Follows your directions for the work day
Uses your tools and equipment
Relies on you to prepare the payroll, withhold taxes and carry liability, Worker's Comp and other insurance coverage.
Before you hire an employee, get an employer identification number at www.irs.gov. Also, check the individual's immigration documents and verify that the person is legally eligible and authorized to work in the United States. An independent contractor:
May work for multiple clients
Owns and uses his or her own tools and equipment
Bills you for the hours worked
Carries their own insurance and pays their own taxes
You need no special paperwork or permission to hire an independent contractor.
What are Your Alternatives to Hiring a Domestic Laborer?
Because employment laws are complicated and carry heavy fines for non-compliance, consider two options.
Hire a company. You pay the company, and it sends qualified workers to your home. The company also handles payroll and pays for insurance coverage and employment taxes.
Go through an agency. As a third-party, an agency vets potential individuals who can perform services for you. You may choose the individual who works in your home and pay the agency. In most cases, the agency will take care of the payroll, taxes and insurance paperwork.
A domestic laborer assists you in your home, but you need to understand the laws and guidelines before you hire someone. Talk with your insurance agent, too, to ensure you have adequate coverage for your domestic helper.