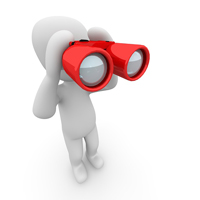 As many as one in 600 people are the beneficiaries of a lost or forgotten life insurance policy. Those policies amount to one billion dollars in unclaimed cash. What would you do with found life insurance policy money? Find out how you and your loved ones can find a lost policy and get the money you are owed.
Search the House
The filing cabinet, safe or pile of important papers in your home or the home of your loved ones could be concealing a life insurance policy. Check all these and other hiding spots carefully before you start a bigger investigation.
Remember When You Purchased the Policy
Try to remember any details about the life insurance policy purchase. If possible, record the name and Social Security number of the policy's purchaser, the selling agent, insurance company, date of purchase and type of policy. Use these details to contact the insurance company that sold the policy and get a copy of it. Consider contacting the attorney, accountant or financial advisor, too, if they have knowledge of a possible life insurance policy.
Search Financial Documents
Bank and credit card statements may hold clues to the whereabouts of a lost life insurance policy. Use them to find the issuing insurance agency and the missing policy.

Contact the State Insurance Department
Insurance companies that cannot locate policy beneficiaries must turn the benefits over to the unclaimed property office in the state. Visit the National Association of Insurance Commissioners website and find the contact information for the insurance department in the state that issued the policy.

Contact Former Employers

Employers sometimes issue group life insurance policies. Contact former employers for information on possible life insurance policies.
Avoid Scammers
Scammers may find out that you're looking for a life insurance policy and contact you with a claim that they can help you find your unclaimed funds. Don't discuss your case with anyone until you call your insurance company directly and verify an offer for help.
Prevent Losing an Insurance Policy
These tips can help you find a lost life insurance policy. However, consider avoiding this challenge in the first place when you:
Clearly name all beneficiaries on life insurance policies.
Inform beneficiaries about the policy and provide the names of the insurance agent and issuing agency.
Store your insurance policy and any related documents in a logical place like a fireproof safe or safety deposit box. Give a copy to a trusted advisor, lawyer or loved one, too.