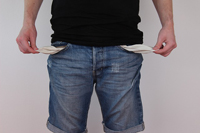 When you think of fraud in workers comp, it's common to think about employee fraudsters who are looking to cheat the company out of as much as possible. You might then extend that thought to the doctors who may be convinced to say the employee does indeed need continued treatment and cannot return to work. However, there's another side too that you may discount – the lawyers who handle these cases. They do not quite stand to benefit quite as much as those performing the long-term medical 'care,' but they can certainly be tempted into turning this into a business where the specialize in getting as many clients as possible who are willing to lie a little. We'll look at the case of Sean O'Keefe from San Diego who did just that.
Paying to Play
O'Keefe took on 9,000 cases, and he got many of those by paying a firm upfront for those who were sent his way. The firm he worked with needed his word that he would rack up a certain amount of expenses at the medical offices where his clients would go for treatment (e.g., MRIs, meds, etc.) This was a business that stood to benefit from clients being treated as dollar signs, and he's not the only running this scam. There are currently about a 100 people in San Diego who are looking at similar charges, and those are just the people who have been caught. It causes major concerns for just how easy it is was for them to set up an operation that functioned for years entirely under the radar.
Tightening Everything Up
Despite the fact that it doesn't look great that this happened at all, it is showing more interest in fraud than may have been shown in the past. This should cause a reevaluation of how claims are processed, how medical providers are reimbursed and how they submit their proof. This new information being brought to light should create more oversight which will bring the overall cost of workers compensation down. For O'Keefe's part, he was paid over a million for doing what he did, and he's agreed to cooperate in telling officials everything about the operation that they would want to know. In return for bringing down the people who were involved, he's hoping that his sentence will be deceased.
Fraud and You
This should concern you no matter where you live, and while you might feel helpless to stop it, it's not impossible to recognize signs of fraud. If you have a chance to check out the lawyers your employee uses, then it may not be a waste of your time either.