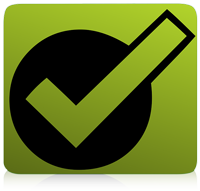 Health insurance is important, but it can also be expensive. You may feel like you have to choose between seeing a doctor and paying your premium. There are high deductible health insurance plans that make coverage affordable. When should you choose this option?
What is a High Deductible Health Insurance Plan?
High deductible health insurance plans feature low monthly premiums and a deductible that can range from $1,000 to $5,000 or higher. You will pay for all your health-related expenses until the deductible is met, and you will pay more for care if you visit out-of-network providers. The plan may also require you to pay co-pays or co-insurance. After the deductible is met, your healthcare needs are typically covered 100 percent.
What are the Advantages?
You will save money on monthly premiums when you buy a high deductible health insurance plan. You're also eligible to open a health savings account. With an HSA, you can contribute pre-tax dollars that pay for you deductible and other medical expenses. These funds rollover and continue to accumulate annually.
What are the Disadvantages?
In many cases, high deductible health insurance will not cover every health need you may have. Check the policy before you buy to make sure it covers maternity care, well-child checks and any other health care needs you may have.
You also need to make sure you can afford the deductible. Insurance won't pay for any medical expenses, including doctor visits, prescriptions or hospital care, until after the deductible is paid.
Is a High Deductible Health Insurance Policy Right for You?
The high deductible does intimidate many consumers, but this type of insurance could be right for you if you are healthy. Chances are good that you won't need the coverage and can save money on premiums.
It also helps you balance your budget since the premiums are low. Many consumers of all ages select this option because of the appealing low monthly cost.
The HSA is another benefit. Use saved, pretax dollars to pay for your deductible and other medical expenses as you lower your tax obligations and invest in your health.
How to Maximize Your High Deductible Coverage
Get the most from your high deductible health insurance plan when you shop around and do your homework. All high deductible plans are not created equal, and you may be able to find better coverage or better premiums when you compare plans.
You can also save money when you challenge doctor fees. Ask if you can receive a cheaper rate, generic medication or alternative treatment.
With high deductible health insurance, you have important medical coverage. Discuss your options with your insurance agent today as you prepare for a healthy tomorrow.