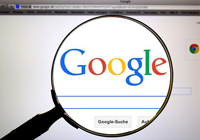 A quick Google search of your business can reveal interesting results. One of the first things that may pop up is your online business listings. They include details about your services, location, hours of operations and contact information. These listings help customers find you, and they can secure your business identity in several important ways.
Help Customers Find You
Your small business grows as customers purchase the goods and services you offer. By participating in online listings, you assist customers in learning more about your business. When you don't claim your online listings, you could lose potential customers to your competitors, so claim all your listings, post pictures of your products and staff, update your office hours and make it easier for customers to find and get to know you.
Protect Your Brand
You've spent time developing your brand, and now you need to protect it. Claim your online listings before a competitor does. Remember that shady operators can also claim your listings before you do and then hold them ransom. It pays to claim all your online listings now and then monitor them regularly.
Secure Your Reputation
Almost every business has disgruntled customers or former employees. Because anyone can edit online listings, these disgruntled people may change information on your listing. Secure your reputation when you:
Claim all your online listings
Protect the accounts with a secure password
Check your online listings
Ensure the information remains correct
Include Helpful Reviews
Many customers want to know that you're a reputable business that meets or exceeds customer expectations. Reviews are one way they can find out if you're a good fit for them or not. Be sure to ask your loyal customers to post positive reviews on your online listings.
Maximize Customer Service
Sometimes, your customers are not satisfied and turn to the internet to leave feedback. When you stay updated on your online business listings, you can reach out to any unsatisfied customers and address their complaints. Your diligence could turn a skeptic into a loyal customer for life.
What to do Next
Now that you know how your online business listings help you, learn how to keep them working in your favor.
Claim all your online listings. Many are free.
Secure your online listings with a password to your online business listings to prevent anyone from changing the information.
Perform regular updates to ensure the information remains correct.
Add keywords that describe your business as you stay on top of the search engine listings.
Online business listings can play a role in your small business's success. Claim your listings today and update them regularly. With these tips, you secure your business reputation and identity.