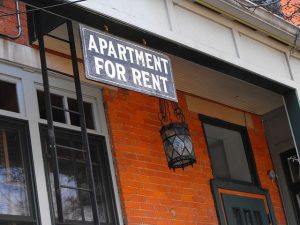 A recent nationwide survey found that only 34% of tenants carry a Renters policy which means that most renters are taking a financial gamble with all of their belongings.
The three leading reasons that respondents gave for not buying Renters insurance show that many people don't understand what this policy covers – and doesn't cover:
Nearly three in five (57%) felt that their rented home has such effective security that they don't need protection against losses from theft.

However, without a Renters policy, tenants still remain highly vulnerable to other risks. A fire could damage or destroy their possessions, requiring replacement at a high cost. An accident might leave the unit temporarily unlivable, costing hundreds or thousands in living expenses. An injury to a visitor on the premises could result in costly medical bills – not to mention a lawsuit. The typical Contents policy will provide protection against these losses – and a wide variety of other risks.
More than half (52%) believed that they couldn't afford the coverage. Among respondents, 21% estimated the annual premium at $1,000 or higher, while another 60% pegged the cost as $250 a year or more.

However, according to the National Association of Insurance Commissioners (NAIC), the average Renters policy costs only around $185 a year.
Nearly half (48%) thought that the landlord already had coverage.
Although the landlord carries insurance in the building itself, the policy does not cover risks to tenants' property and liability.