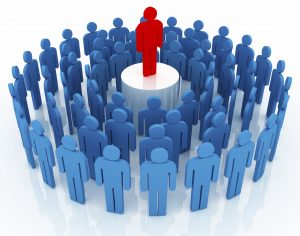 Some people — managers and business owners included — are just better at managing risk. Maybe it has something to do with personality or natural ability, maybe it has something to do with a more developed skill set or greater understanding of the risk management process — most likely, it's a little of both.
Management consulting firm Accenture decided to explore the question of just what makes a business owner or manager truly effective at handling risk, and here's what they found:
Top-performing owners and managers:
Advice when developing and maintaining risk management programs and activities
Are involved more with their boards of directors in discussing potential risks and how to handle them
Focus more on emerging risks and strategic risks than day-to-day management of known weaknesses, leading to greater effectiveness and responsiveness when new risks emerge
Are at the head of the pack when it comes to analytics
Excel at recruiting and retaining employees, as well as training them
Face fewer obstacles with regard to board buy-in, employee skill and even budgets
Some of these factors are advantages that not all businesses enjoy. For instance, most managers and even owners find themselves up against budget constraints more often than not, especially where risk management is concerned. But other factors are clearly skills that can be developed and honed.
For instance, getting bored buy-in might be easier if you take the time to develop ways to reward your board members in meaningful ways to let them know they're valued. We're not talking kickbacks here — just simple ways to let them know you appreciate their time, like a phone call or a thank-you card.
Likewise, learning how to screen employees during the hiring process and implementing effective ways to retain good employees are skills that can be learned. In fact, both of these factors — dealing with the board and handling employees — are people skills that involve a certain degree of insight. If you're lucky, that insight comes naturally; if not, it's certainly a skill worth cultivating.