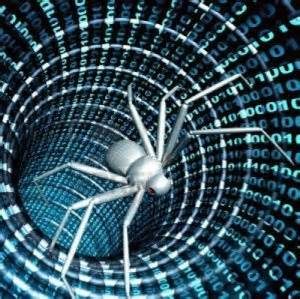 The computer virus seems to have spawned into existence in the 1990's when users started hopping online with AOL. In truth, the history of the computer virus dates back about forty years. The modern virus, which spreads over the internet and across networks, really took off in the 80's and 90's, but developers and programmers have been experimenting with viruses in closed environments since the early 1970's.
The very first virus was the Creeper. The Creeper wasn't as harmful as today's viruses, it just displayed a message reading "I'm the creeper, catch me if you can!" The virus was detected on the ARPANET, a sort of proto-Internet. Creeper was written as an experiment by Bob Thomas of BBN Technologies back in 1971. Thomas just wanted to see what would happen with a self-replicating program, infecting the TENEX operating system.
This brings us to the first software security program, the Reaper, designed specifically to kill the Creeper.
Another major forerunner of the modern virus was 1982's Elk Cloner, the first virus to be released outside of a closed environment. The virus was written in 1981 by Richard Skrenta, attaching to the Apple DOS 3.3 OS via floppy disk. Skrenta wrote this virus while still in high school. It displayed a short poem that began with "Elk Cloner: The program with a personality."
Neither of these proto-viruses were truly harmful, but they helped to show programmers, white hat and black hat alike, how vulnerable computer systems could be. No doubt, Skrenta and Thomas inspired coders of both viruses and antiviral software.
The modern virus really took off in the 1990's with America Online and the worldwide web. Here, self-replicating viruses had global access for the first time, and best of all, the average computer user was no longer as computer-savvy as they had been in the 1970's and 1980's. It was the perfect breeding ground for viruses.
Today, there are a few hundred specific strains of viruses and malware, with millions of variations. Viruses have come a long way since the Creeper, and so have the counter-measures.