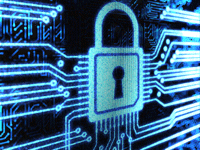 In today's high-tech world, individuals can carry thousands of client files on flash drives in their pockets or purses. People are conducting business on the go and sensitive information is accessible at the click of a button. Managers are using their laptops or tablets through "hot spots" at local coffee shops to access customer databases. Healthcare professionals shopping at supermarkets can get patient files on their smartphones. If you think of information security breaches primarily in terms of malicious hackers cracking the networks of big corporations from thousands of miles away, think again.
The hacking of such corporate giants as Global Payments, Epsilon, and Sony prove that size and sophistication can't stop data thieves. However any company that stores customer information in electronic format is vulnerable to cyber privacy liability exposures than can cost megabucks – or even put a firm out of business – which means they need insurance against these risks.
Cyber Liability coverage can protect your business against breaches of privacy from unauthorized access, physical taking, or the mysterious disappearance of confidential information that leads to third-party losses resulting from identity theft. Depending on your needs, the policy can also provide a variety of coverages, such as Business Interruption, Cyber Extortion, and Systems and Data Recovery. Other options can cover the cost of contacting those affected by the data breach, computer forensics to analyze the breach, fines and penalties, potential HIPAA (client medical records) exposures, and online activities on your company site. The development and expansion of Cyber Liability coverage during the past two decades has paralleled the explosive growth of computer technology: Today's policies are increasingly comprehensive – and inexpensive.