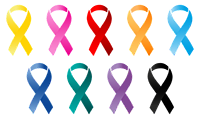 Treatment for cancer can cost over $1 million. With most insurance plans, cancer patients max out their policy limits and face financial hardship as they get treatment. Cancer insurance reduces the financial burden and allows you to receive the treatment you need and want.
What Cancer Insurance Covers
With cancer insurance, you receive supplemental coverage that bridges the gap between the cost of your treatment and the amount your primary health insurance covers. It reduces your out-of-pocket expenses and allows you to receive the lifesaving treatment you need, and it can cover non-medical expenses. Consider this list of expenses cancer insurance can pay.
Co-pays and deductibles
Extended hospital stays
Medical tests
Procedures such as stem cell transplants
Other disease-specific treatments
Home health care
Wage replacement
Child care
Dietary restriction aids
Transportation to medical appointments
Family vacation
As with any insurance, read your specific policy carefully to find exactly what it covers.
Types of Cancer Insurance
Primary health insurance often covers cancer treatments, including diagnostic tests, doctor visits and medicine. However, cancer insurance serves as an important supplement. There are two main types.
The most popular cancer insurance policies pay benefits in a lump sum when the policy holder is diagnosed with cancer. You have the freedom to use the money to pay whatever expenses you wish.
Less common cancer insurance policies pay for cancer-related expenses not covered by the primary health insurance policy. Coverage with this type of policy varies and may exclude the same expenses traditional health insurance excludes, so you must read the policy carefully to be sure your needs is met.
Six Important Considerations
Before you purchase cancer insurance, understand six important considerations.
No matter which type of policy you choose, you may not have a pre-existing cancerous condition, including cancer treatment, to qualify for coverage.
There is a waiting period after you purchase the policy and before benefits are paid. If you are diagnosed with cancer during that time, you will not receive a payout.
Compare your primary health insurance and cancer insurance policies to ensure benefits do not overlap.
Non-melanoma skin cancer is not covered by cancer insurance.
You may receive a reduced benefit if you have an early cancer rather than an invasive cancer.
Be prepared to provide documentation of your cancer diagnosis from your health care provider before you will receive the policy benefits.
When you're diagnosed with cancer, you need all your energy to fight the disease and take care of yourself, not worry about how to pay for treatment. Cancer insurance gives you p