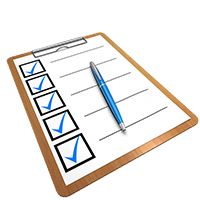 Safety in your everyday small business operations is essential for your employees, customers and success. Understanding and maintaining safety guidelines can be challenging, though. OSHA offers numerous resources that benefit your company. Take advantage of these resources as you ensure your small business maintains safety guidelines and stays compliant with current laws at all times.
Your small business must cooperate with OSHA to maintain safety and remain compliant with laws, but you may not know where to start. OSHA offers five cooperative programs that help your small business prevent workplace injuries, illnesses and fatalities. Available programs include:
Alliance Program
OSHA Strategic Partnership Program (OSPP)
Voluntary Protection Programs (VPP)
OSHA Challenge Program
On-site Consultation Program's Safety and Health Achievement Recognition Program (SHARP)
All states with OSHA-approved programs offer this cooperative program option, and you can search the website to learn more about each program.
Get personalized advice with a free and confidential on-site consultation. The consultant will not give penalties or citations because the purpose of the consultant's visit is solely to:
Identify workplace hazards
Share advice on how to become compliant with OSHA guidelines
Implement injury and illness prevention programs
While the program prioritizes high-hazard worksites, it's available to all small and medium-sized businesses and is completely free.
Diverse Workforce/Limited English Proficiency Coordinators
When your workforce employs Spanish speakers or a diverse workforce, you may need education, outreach and training assistance. Schedule a seminar or workshop with an OSHA Diverse Workforce/Limited English Proficiency coordinator. Every 10 OSHA regions has one coordinator who can help you train and prepare your employees effectively.
Compliance Assistance Specialists (CAS)
When you're ready to host a seminar or workshop on safety challenges or compliance issues, contact a CAS. In states under federal jurisdiction, the OSHA area offices have a CAS on staff who will provide training resources and promote OSHA cooperative programs.
Training Institute (OTI) and Training Education Centers
Access a variety of OSHA trainings, including technical advice, seminar and workshop speakers, or audiovisual aids, through the Training Institute and Training Education Centers. This resource provides basic and advanced safety and health courses as well as small business seminars.
Non-compliance with OSHA guidelines can result in large penalties. However, your small business's size and number of employees may reduce the penalties. Learn more as you assess your eligibility for penalty reductions.
OSHA safety guidelines protect your employees and small business since they reduce injuries, illnesses and fatalities. OSHA guidelines can be confusing, though. Maintain compliance when you take advantage of these OSHA resources. They help your small business remain safe and successful.