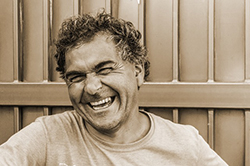 A new study by MassMutual Life Insurance Company suggests that your chosen profession could indicate how you react to the thought of a potential disability. MassMutual commissioned Harris Interactive during September 2006 to conduct a Web survey of 1,023 U.S. career professionals to determine how they would react to a prolonged loss of income due to disability.
The insurer requested the survey because they wanted to gauge the reactions of attorneys, accountants, engineers, marketing, advertising and other professional services executives to see if they varied by occupation. The conclusion the researchers drew from their findings is that attitudes differ from profession to profession.
The MassMutual Benefits Barometer Survey: Disability Perceptions, as the study was called, accomplished three objectives. First, it rated the various professionals on their emotional response to long-term disability; second, it displayed common reasons for not owning Disability Income insurance; and third, it identified resources the different occupational groups have to help pay their bills if they are unable to work.
When it comes to emotional response, advertising and marketing professionals are the most anxious about the possibility of becoming disabled. Sixty-six percent of this group said they would feel financially insecure, and 26% answered they would be unprepared emotionally if they became disabled. Forty-one percent responded that they would be worried about being able to work again.
Attorneys and executives in professional services, including information technology and financial services, were less emotional about becoming disabled. Eighty-two percent of the attorneys polled felt they would get well and return to work. However, 70 % said that they would have anxiety toward their future financial situations, while 44% responded that they would feel like a burden to their families. The responses received from executives in professional services were neither overly anxious nor optimistic, as compared to other professionals.
When the responses provided by engineers and accountants were compared with all the career professionals surveyed, this group revealed itself to be the most dispassionate about becoming disabled. A mere 35% of engineers responded that they would feel a lack of financial security and only 27% of accountants would be worried about being able to work again.
When study participants were asked why they didn't own Disability Income insurance, 44% said they didn't feel they needed it, 30% said it costs too much, and 27% answered that they're in good health.
The question concerning financial resources available to draw from in the event of a disability also drew some interesting responses. About 21% of attorneys surveyed reported they could live on half of their salary for "as long as they had to." This group was the most likely to have a variety of resources such as stocks, bonds, mutual fund investments, home equity loans and loans from family or friends that they could use to keep them financially stable if they became disabled.
Advertising and marketing professionals were the least financially stable of all the professional groups and the least likely to say they would rely on stocks, bonds, mutual fund investments or a home equity loan to tide them over until they could return to work.