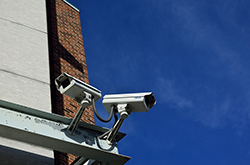 Computers, smartphones, tablets and wearable technology change the way we live our daily lives, and now they're changing Workers' Compensation, too. Learn more about how technology can decrease accidents, improve recovery, lower claim costs and allow employees to return to work sooner.
Improve Communication With Employees

Employers must share important Workers' Compensation information with employees. Employee handbooks or memos can be effective, but these papers are not always accessible or easy to understand.
Smartphone mobile applications provide employees with the information they need. At a glance, an employee can stay safe while discovering:
Injury prevention tips
Updates to safety procedures
How to file a claim
Claim updates
Share Workplace Training
Many companies offer safety trainings to employees. Held throughout the year, these trainings share important safety procedures, tips and protocols.
Formerly conducted in person, safety trainings can now be shared and viewed online via podcasts, videos and infographs. Employees can access the latest safety trainings directly from their computer or mobile device at work or at home.
Monitor Employee Activities
Workplace accidents and injuries occur for a variety of reasons. Sometimes, faulty equipment or slippery stairs are the culprits, but fatigue and employee error can also be causes.
Wearable technology such as watches, glasses, vests and helmets can reduce injuries, accidents and Workers' Compensation claims as they:
Monitor an employee's movements, alertness and other potentially dangerous or hazardous situations.
Vibrate or send a visual alert about threats to the employee, a co-worker or a supervisor.
Promote safety and prevent claims.
Assist training efforts.
Prevent fraud.
Improve wellness programs.
Improve Care for Injured Employees

Employees who are injured on the job are encouraged to file a Workers' Compensation claim as soon as possible. Unanswered or incomplete answers and poor penmanship can delay treatment, though.
With technological advances, incident reporting rates and accurate claim filings have risen. Employees can use an app or call an 800-number to file a claim which is then distributed automatically to a supervisor, safety coordinator or Human Resources department. Additionally, online resources assist employees in finding doctors and decrease wait time for necessary treatment.
Simplify Claim Management
After an employee files a Workers' Compensation claim, they will need treatment. Tracking doctor appointments and test results can be complicated.
Technology simplifies claim management and increases the likelihood that an injured employee will receive the treatment they need. Customizable email or text alerts send appointment reminders and prescription refill or pickup notifications. Employees can also access online medical records, see which claims have been paid or call a nurse for answers to medical questions.
New technology improves Workers' Compensation in many ways. Talk to your Human Resource manager about these options as you promote safety at your workplace.