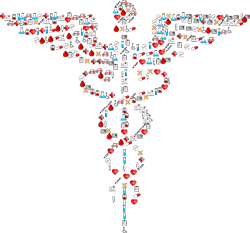 Pharmacists spend at least six years in college learning about medicine and health. Take advantage of 10 services your pharmacy offers as you get healthier.
1. Health Screenings
Many pharmacies offer a variety of health screenings, including:
Anemia
Blood pressure
Cholesterol
Glucose
Prostate
Skin cancer
Thyroid
After you get the results, visit your primary care physician for an official diagnosis and treatment plan.
2. Sexual Health
Sexual health is important now and into the future. Your pharmacist can offer advice about safe sex, recommend contraceptives, provide pregnancy tests, give you emergency contraception and talk about important vaccines.
3. New Medicine Service
A new medication that treats asthma, high blood pressure or another chronic condition can be confusing. The New Medicine Service ensures you're taking the medicine properly and understand what it does and any side effects.
4. Medication Therapy Management (MTM) Services
If you take more than five medications per day, sign up for Medication Therapy Management. During your 30 to 60 minute session, your pharmacist will review your medication to ensure each one is essential, taken correctly and  affordable. Ask your health insurance company if they will cover your MTM session.
5. Diabetes Classes
One of the most prevalent diseases in the United States, diabetes affects 25 million Americans. At your pharmacy, you can receive diabetes management and education, medication counseling, blood-glucose meter training and glucose testing.
6. Vaccinations
You may be familiar with the flu shot given at your pharmacy. However, you can also receive other vaccinations such as:
Gardasil (HPV vaccine)
Hepatitis A and B
Meningitis
Pneumonia
Tetanus
Zostavax (Shingles vaccine)
While your primary care physician will need to give you a prescription for these vaccines, you can also talk to your pharmacist about which vaccines are right for you.
7. Unwanted Medicine Disposal
Instead of tossing your unwanted or expired medication in the trash or toilet, give it to your pharmacist. He or she will safely dispose of it.
 8. Minor Ailments Advice
When you're suffering from a cold, rash or earache, visit your pharmacist. Get medication recommendations and other tips to help you feel better and heal quickly.
9. Health Lifestyle Advice
While you will want to see your primary care physician for ongoing health issues, your pharmacy team can offer a variety of advice. Gain healthy eating tips, weight loss advice, smoking cessation tools and information about chronic conditions.
10. NHS Health Check
Only your doctor can diagnose diabetes, dementia or another chronic condition. However, your pharmacist can screen you for certain conditions if you're between the ages of 40 and 74.
Your local pharmacy offers these 10 beneficial services. Use them as you get healthier.