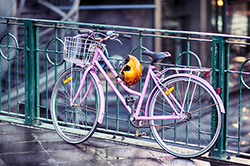 Your teen is ready to drive, and you have the privilege of preparing them for this responsibility. Use nine tips as you prep your teen to navigate the road safely.
1.Ensure Your Teen Meets State Licensing Guidelines
Teen drivers may officially get behind the wheel after they earn a learners permit. Then they will probably have to complete a certain number of hours behind the wheel while supervised by a licensed driver. Be sure your teen is properly licensed before they drive on the road.
2. Purchase Adequate Auto Insurance
Your teen driver must have auto insurance. Contact your insurance agent  to purchase an individual policy for your teen or discover how to add your teen to your policy.
3. Give Your Teen Real-World Driving Experience
Give your teen time to drive on all types of roads and in all types of weather. They can learn to parallel park in residential areas and merge with existing traffic on the highway. Real-time driving gives your teen the experience they need to drive safely any time.
4. Limit Passengers
Your teen driver should only host one passenger at a time. Otherwise, they become distracted, and their accident risk and aggressive driving incidents increase.
5. Set a Curfew
Driving at night can be tricky due to lower visibility and increased fatigue. Plus, some states limit a teen's driving to daytime and early evening hours. Reinforce the curfew you or your state set as you encourage safety.
6. Sign a Safe Driving Contract
A driving contract outlines your expectations for your teen driver. It can include where  your teen can drive, who can be in the car, what happens if your teen breaks a law and consequences for breaking the contract.
7. Take a Driver's Ed or a Defensive Driver Course

During driver's ed, your teen learns the latest traffic laws, safe driving techniques and strategies to avoid accidents or traffic violations. Your teen may also be eligible for an auto insurance discount after passing the course.
8. Prepare Your Teen for an Accident
Your teen driver could be in an accident even though they're not at fault. Be sure they know what to do if they are involved in a collision or fender bender.
9. Teach Your Teen to be Cautious but not Scared
With all the dangers on the road, it's easy for teens to be scared, and then they're more likely to make a mistake. Instead of scaring your teen, teach them to be cautious and confident as they drive.
Driving is a rite of passage for teens. Prepare your teen to be safe on the road with these nine tips.