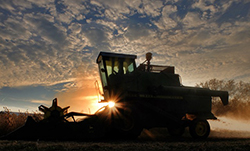 The slow winter season may lead certain employers to lay off employees for a few weeks or months.  If you're affected by a layoff, you could file for unemployment. Understand this coverage and how to file for it so you can receive financial benefits as you wait to return to work.
What are Unemployment Benefits?
Most employers pay unemployment insurance so employees who lose their jobs or are laid off can receive temporary unemployment benefits. While your state administers the benefits, you are responsible to file a weekly claim for the benefits.
How to Qualify for Unemployment
Every state sets different guidelines for unemployment eligibility. Typically, you may receive benefits if you are laid off seasonally, and these benefits will last up to 26 weeks or until you return to work. However, you may need to meet certain employment qualifications. For example, in some states you must work for your employer for a certain number of weeks or earn a set income per month before you can apply for unemployment. You also must receive a W-2 from your employer, which means independent contractors or freelancers will not qualify for unemployment benefits.
Check with your Human Resources department to ensure you qualify for unemployment benefits. In most cases, you'll receive details about your eligibility and information on how to file for benefits before your layoff starts.
How to File for Unemployment
It may take a week or longer to begin receiving unemployment benefits, so file a claim for benefits as soon as possible. You can sign up online or over the phone, and you will need your:
Social Security and driver license number
Complete mailing address and daytime phone number
Names and addresses of all employers from the last 18 months
Information from your W-2 form
After you file the initial claim, you will file for benefits weekly either online or through the automated phone system. Be prepared to answer questions about how many days you were willing and able to work that week. To continue receiving benefits, you also may need to prove that you're actively looking for work even if you expect to be rehired in the near future.
Amount of Benefits you will Receive
Your state's unemployment program and your job history affect the amount of unemployment benefits you receive. Typically, you can expect to receive up to half of your regular wages. Weekly benefits are capped, however, so you might earn less than half if you are a high-earner.
Unemployment benefits provide financial income if you're laid off for a season from your job. Discuss your specific benefits with your Human Resources department to ensure you understand the specific benefits you can receive.