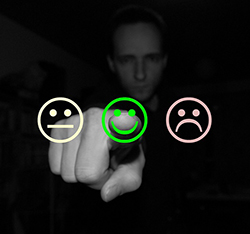 Before visiting a business, 90 percent of consumers read online reviews. Your company needs online reviews, but your business could suffer if you encourage or allow fake reviews to populate the internet. Understand the dangers of fake reviews as you build and protect your company.
What are Fake Reviews?
As a business owner, you may solicit or allow fake reviews as a way to bolster your online reputation and attract more customers.
Four common types of fake reviews include:
Ask family members and friends to share reviews of your company. While your family and friends may be loyal customers, their reviews could be skewed and not provide an accurate picture of your company.
Pay employees to write reviews. These reviews could appear to be objective but are dishonest.
Offer your product or service for free in exchange for a written review. While you may boost production volume and customers with this technique, it invites positive rather than honest reviews.
Encourage reviews on open rather than verified review sites. Numerous review sites allow anyone to leave a review even if they haven't tried your services or products, a practice that encourages fake reviews.
Dangers of Fake Reviews
Your company faces several dangers because of fake reviews.
Fines – Expect repercussions from the Federal Trade Commission (FTC) and your state if you violate consumer protection laws that include false advertising.
Damaged Reputation – Online review sites can report fake reviews to consumer alert groups and post this information on your profile. As a result, your company will gain a negative reputation that is nearly impossible to overturn.
Broken Trust – If consumers discover that you've encouraged or allowed fake reviews, they will stop trusting your company. You lose credibility and valuable business that affects your company now and into the future.
Lack of Growth – An influx of reviews can improve business temporarily, but your business will suffer if your products or services don't match the fake reviews.
Public Danger – Fake reviews of physicians, attorneys, accountants or auto repair shops could potentially harm consumers. Other dangers caused by undisclosed allergic reactions or unsafe products can also harm consumers, highlighting the need for only honest reviews.
How to Prevent Fake Reviews
In your quest to attract business and build your brand, you may ask all your customers to leave honest reviews on verified sites. Continue to offer excellent service, too, that prompts customers to praise your company online.
Overall, your company will benefit more from no reviews than from fake ones. Understand the dangers of fake reviews and how to combat them as you retain your credibility, build your reputation and protect your company.