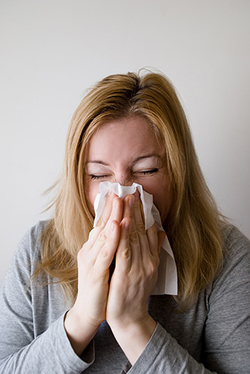 Federal laws may not mandate that your employer gives you sick leave, but some states require it, and individual employers may offer this benefit as part of a comprehensive benefits package. Learn more about this valuable benefit as you maximize your employee sick leave.
What is Employee Sick Leave?
If you're ill or injured, you can't perform to the best of your ability and may compromise safety. For these reasons, some employers offer paid or unpaid time off work so you can seek medical treatment or rest and recover.
To accumulate sick leave, you may first need to work a certain number of hours or achieve a certain level in the company. You may lose unused sick leave time at the end of the year or roll it over to the next year. Sometimes, employees also reimburse you for any sick time you don't use.
Reasons to use Your Employee Sick Leave
Depending on your employer, you may be restricted and only allowed to take sick leave if you're ill or injured. Other employers offer paid leave if you need to care for sick children or nurture your mental health. Also, some employees lump sick leave in with your personal or vacation days, allowing you to use your time for whatever you want.
Remember that sick leave is different from Workers' Compensation. If your illness or injury occurred because of a work-related task, file a Workers' Compensation claim.
Options if you Need More Time Off
Even if your employer doesn't offer sick leave, you do have options if you must take time off work for an illness or injury.
Take advantage of the Family Medical Leave Act (FMLA). You could receive up to 12 weeks off to care for yourself or a family member who faces an illness or another medical emergency.
Check to see if you have disability leave, particularly if you need to take an extended time off work.
Ask your employer if you can take unpaid leave until you feel well enough to return to work.
Where to Find Details About Your Sick Leave Benefits
The U.S. Department of Labor (DOL) requires all employers to prepare a description of their specific employment practices and policies. This written or posted description includes details about your sick leave, paid vacations, personal days, holidays, bonuses, severance pay and other benefits. Review your employer's policy to verify the type of benefits you're eligible to receive and details about how to request that time off.
The next time you're too sick or injured to go to work, take a sick day. It's a valuable benefit your employer may offer.