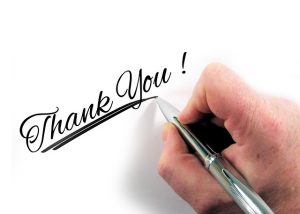 Held the last week in April, Administrative Professionals Week is celebrated by corporations in several countries. It began during World War II when skilled administrative professionals were in high demand, and its purpose was to recognize the skills, efficiency and loyalty of administrative professionals and entice more people to join the profession. You, too, can celebrate your administrative professionals in several ways.
Entertainment
Treat your staff to a day or night off work when you send them to a concert, sporting event or show. Tickets to an amusement park, zoo or other attraction are also appreciated.
Gift Baskets
Celebrate your staff with personalized gift baskets based on the individual's interests and likes. Baking, chocolate, movies, wine or fishing are possible themes.
Shopping
Gift cards allow the recipient to buy whatever gift he or she chooses. Consider giving a pre-loaded Visa card or one to a specific restaurants, department stores or ecommerce store.
Spa Treatments
Reward your hard-working staff with a massage, manicure, pedicure or other salon or spa treatment. They will appreciate the time to relax.
Time Off
Everyone can use extra time off. Give your staff a half or full day off with pay to thank them for their hard work.

Custom Coupons
Maybe your assistant enjoys taking long lunches, could use a few hours of flex time or covets the front row parking spot. Reward him or her with a custom coupon that can be cashed in at a later date.
Exclusive Meal
Celebrate Administrative Professionals Day with an exclusive meal. Book a caterer or hire a private chef to prepare a delicious meal for administrative professionals only.
Recognition Awards
Celebrate the unique talents and skills contributed by each administrative professional in your office when you give recognition awards. They can be trophies, plaques or other tangible evidences of a job well done.
Play
Assemble your staff for a play date. Unwind, let your hair down and have fun on the basketball court, in the ball pit or at a paint night.
Invest in Efficiency
Now's a great time to invest in new technology, tools or automation that makes work easier for your administrative professionals. Ask them what items or technology they want before purchasing anything.
Offer Training
Whether you bring in a specialist or send your staff on a retreat where they'll learn a new skill, offer training and show that you're invested in your staff. This gift also assists each individual in boosting his or her skills and marketability.