October, National Disability Employment Awareness Month (NDEAM), gives your company an excellent opportunity to promote awareness for and appreciation of disabled employees. This year's theme is "America's Workforce: Empowering All." Your company can empower all and improve inclusion in several ways this month and throughout the year.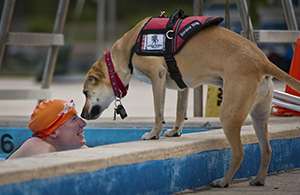 Share the Benefits of Hiring Disabled Employees
Your company gains numerous benefits from inclusion, such as:
Enhanced team environment.
Increased customer base and loyalty.
Improved public image.
Reduced employee turnover.
Compliance with labor laws.
Earned Work Opportunity Tax Credit.
Share these benefits with your clients, customers and competitors as you encourage them to follow your example.
Review your Policies
No matter how many employees with disabilities you hire, ensure you're creating a company culture that embraces everyone. All employees in every area of your company should be welcoming and feel welcomed. Also, your recruitment, hiring, retention, and advancement practices should support your employees of all abilities.
Train Supervisors
The men and women who directly supervise employees should understand inclusion and their role in fostering the right attitude and culture in your company. Include relevant policies, reasonable accommodations and other essential information in your training.
Educate Employees
All employees should understand and participate in your company's commitment to inclusion. Hold official trainings, talk about inclusion throughout the day, and facilitate inclusion activities as you educate your employees.
Establish an Employee Resource Group (ERG)
An ERG, also known as an Employee Network or Affinity Group, gives employees with a disability the opportunity to connect and support each other. Establish one in your company, and use displays and other tools to remind employees about this helpful resource.
Update your Display Boards
Your company's display boards may include announcements or feature different departments or employees. This month, update your display boards to add information about your inclusive workforce. Celebrate your employees with a disability, hang posters from the "What Can YOU Do?" series or highlight other information about this important celebration.
Participate in a Disability Mentoring Day
Encourage youth with disabilities to learn more about the careers offered in your company. Host a hands-on event where youth can shadow employees and receive mentoring. While Disability Mentoring Day is held the third Wednesday of October, you can participate more often if you wish as you promote inclusion.
Share Information on Social Media
Prioritize awareness online and start conversations about disability when you use your website and social media pages as a platform for inclusion. Talk about your company's policies, showcase individual employees, and share statistics and other facts about NDEAM.
National Disability Employment Awareness Month gives your company the opportunity to promote awareness. Consider incorporating these tips this month and all year as you embrace inclusion.