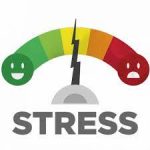 Three in four adults report that work stress affects their personal lives. Since April is National Stress Awareness Month, your HR department can share several tips that help your staff reduce stress at work.
Schedule your Day
Your productivity naturally wanes during the day. Be proactive and schedule tough, unpleasant or high-energy tasks for the moments when you have the most energy, and leave mundane or boring tasks for low-energy times. With this tip, you'll get more done and feel less stressed.
Listen
Maintain an open-door policy that welcomes co-workers to share challenges they face. With this information, you can address areas that should be changed and help your staff find solutions that reduce their specific stressors.
Eliminate Interruptions
Email, pop-ins and phone calls interrupt your train of thought and can affect your deadlines. If you can't turn off your phone, shut your office door or set up office hours, work to manage your response. Accept the reality that you will face interruptions and try to remain calm. Then perform triage and prioritize the interruptions as you deal with the most important things first and delegate or leave the rest until tomorrow.
Take A Deep Breath
Give yourself a moment to breathe deeply when you feel tense, overwhelmed or angry. Simply inhale through your mouth, count to five and exhale slowly through your nose. This break can calm your mind and body during meetings or after frustrating encounters with clients or co-workers.
Improve Interoffice Relationships
Encourage team members to build trust and improve communication. Team bonding exercises and problem-solving techniques eliminate troublesome interpersonal problems and related stress.
Exercise
Take exercise breaks throughout the day to reboot your body and your brain. A quick walk during lunch, stretch breaks every hour and yoga, basketball or a bike ride after work can help you relax.
Eat a Balanced Diet
Stress eating may help you feel better in the moment, but it can actually make you feel sluggish, irritable and tired. Boost your protein intake and cut sugar as you fuel your body to work and think efficiently. Stock the break room with healthy snacks and water, too.
Get Enough Sleep
Lack of sleep affects your ability to think clearly, make decisions and handle challenges. Implement a good sleep hygiene routine so you can stay alert and function at your best while at work.
Buy Plants
Plants brighten your workspace, clean the air and help you relax. Your plants may also lower your blood pressure and quicken your reaction time, helping you get more done and feel less stressed.
These top tips help your co-workers feel less stressed at work. Implement them in your workplace today.