Of the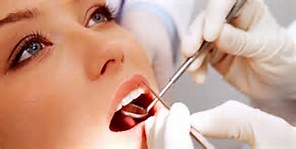 possible group benefits offered by employers, employees often say Dental insurance is one of the most desirable benefits. And, for employers looking into adding to their benefit offerings, the predictable and relatively low premiums associated with Dental insurance makes it an excellent option. Employers should comparison shop for a carrier offering a Dental insurance plan that's applicable to the needs of their workforce and a good value. Whether planning to pay a portion of the cost of the coverage for employees or provide the coverage as 100% employee-paid, employers should know the answer to some questions before making a plan decision.
What dental service providers will be allowed?
The employer should find out if the plan has a preferred network of dental providers and how the network affects coverage. For example, if the dental care is received outside the preferred network, some plans will pay nothing; some will pay a reduced benefit; and others will pay regardless of the provider, but have discounted network providers available. Plans that have a preferred network should also be scrutinized carefully to make sure they provide the desired amount of provider choice. Employers should know what the turnover rate is for the network provider dentists; if the network includes specialty services, such as pediatric dentistry, orthodontics, periodontistry, and endodontics; and if any network restrictions apply to dental specialty services.
What are the covered and excluded services under the plan?
The employer will want to pay attention to what specific areas of service the plan will cover. For example, some preventive services pay for a teeth cleaning, but exclude fluoride treatments or sealants. If orthodontic services are covered, they might exclude coverage for services that are for cosmetic purposes or adults in general.
Will the plan provide coverage for pre-existing conditions and extended treatments that began before the effective date of the coverage?
What percentage of the cost of the premium goes toward administrative fees and what percentage goes toward the payment of benefits?
Exactly how will service coverage be paid?
Employers definitely need to know what rate services will be covered at. Take a plan that says it pays 100% on dental cleanings as an example. The employer will want to clarify if that means the plan pays 100% of what is charged by the serving dentist or 100% of what the insurance company determines is the usual, customary, and reasonable (UCR) allowance fee. Comparing the UCR allowance fee can make a big difference in the quality of dental coverage, as it often varies per insurance company.
Are communication materials, IVR enrollment, online enrollment, and other forms of enrollment support offered by the Dental insurance provider?
Will the plan require a specific amount or percentage of employees to enroll if the plan is offered as a 100% employee-paid benefit?
With careful consideration, employers can pick a dental plan that meets both employee and company needs. One of our insurance brokers can also be beneficial in helping to come up with a checklist of considerations when comparing dental plans and carriers.