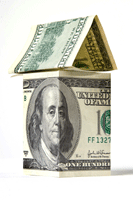 A key question in buying an insurance policy is "How much will it pay when I need it?" For most coverages, such as Property, the answer is fairly clear — the amount listed on the front page of the policy (known as the "declarations page") for the specified property is the most you can collect for a loss to it. For damage to an auto, the policy usually sets a maximum payment equal to the current "book" value of a similar vehicle in similar condition.
Some policies have another limit — called an "aggregate" — on coverages. For example, your Liability insurance will set an aggregate limit: Basically the maximum amount the policy will pay in a given year for all damages under the policy, no matter the size or number of the claims. Depending on the nature of your business, the amount you'll consider adequate for your aggregate can differ greatly from what's enough to cover any single claim. Many policies automatically provide an aggregate equal to double your amount per claim (or "per occurrence"). Is this enough to meet your needs?
Let's sit down and discuss the aggregate limits under your current policies. If they're satisfactory, great! For those that don't meet your needs, due to changes in valuations or business procedures, we'll work with you to make the needed updates now, before you find yourself falling short tomorrow. Give us a call at your convenience.