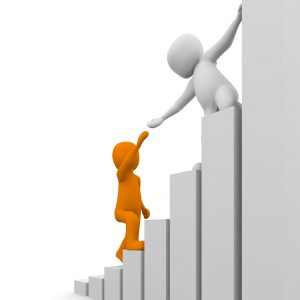 The financial well-being of your employees affects their health, their productivity and your bottom line!
A recent nationwide survey by Purchasing Power, Inc. found that:
A high percentage of employees suffer significant financial stress. More than one in four workers surveyed (28%) find it hard to meet monthly household expenses and nearly half (44%) have less than $2,000 in emergency savings.
They bring these concerns to the job. More than four in ten (44%) worry about personal finances during work hours.
This stress leaves them less engaged at work and reduces productivity. Nearly three in ten employees (29%) deal with personal finances during work hours and almost half of these (46%) average two to three hours a week on money issues.
Purchasing Power Chief Revenue Officer Elizabeth Halkos offers some recommendations to help your workers maintain their engagement and productivity at the office:
Help them reduce debt by offering education, either in groups (through webinars or with a live speaker) or individually so that workers can learn about topics such as budgeting, intelligent use of credit and savings programs. A referral to a qualified credit counseling agency can provide a useful follow-up.
Give them access to responsible budgeting tools. Offering non-traditional voluntary benefits, such as employee purchase programs ( which allow workers to acquire high-ticket items and educational services on a "forced saving" basis through payroll deduction) can help reduce their financial stress significantly.
Encourage employees to participate in retirement programs such as a 401(k) plan. However, before workers do this, advise them to deal with debt and budgeting issues and tuck away a nest egg.
Our Benefits experts stand ready to help you ensure financial peace of mind for your workers. Just give us a call.