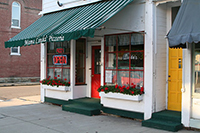 If your business rents an office, store, warehouse, or other commercial premises, you're responsible for any property you use or store there, as well any damage you cause to the rented property. Commercial Renters insurance (also known as Business or Commercial Property coverage) will repay you if your equipment or stock is stolen or damaged, or if you damage the premises inadvertently.
Some Commercial Renters policies also provide limited protection for possessions of your employees on premises. You might also want to buy additional coverage for flood damage, and/or glass windows and displays, as well as Business Interruption insurance (which will reimburse you if fire or theft keeps you from operating).
The premium depends on the risk factors facing your business. For example, the risk of fire depends upon how the premises you're renting is constructed, whether it has a sprinkler system, and its distance from the nearest fire station. If you rent in a high-crime area or have particularly valuable or desirable inventory or equipment, you'll pay a higher premium. You can reduce the premium by increasing your deductible and/or installing fire and theft alarms and other safety devices.
When insuring equipment and inventory, you can choose either replacement cost or present value coverage. Replacement cost, which is more expensive, will reimburse you for the full cost of buying new items. Present value reduces your reimbursement by calculating depreciation based on the age of the property.
If you run a home business from a rented dwelling, see if your Renters insurance covers property and liability for business activities. Although most policies don't include this, you can obtain coverage through a policy rider.
To learn more, just give us a call at any time.