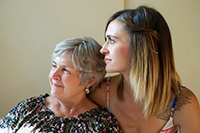 Maintenance is just about your most important expense in the adult day care business. Making sure that you can hire the best possible staff comes first, of course, but maintenance is a close second. Put simply: Nobody wants to put their parents, grandparents, aunt or uncle in a care center that looks a little shabby. Putting a few extra dollars into your maintenance budget can make a tremendous difference.
Providing the best possible care and ensuring that your guests are happy starts with your maintenance budget. Keeping your facility in good shape and well supplied has to be taken care of before your staff can do their job. Adult Day Care Property Insurance is a requisite for covering big repairs, keeping you safe in the event of liability and so on, but the best way to protect your business, to make sure that you keep your rates low, is with a clean, safe, well-kept environment.
This is the foundation for everything else. If someone presses charges against you for any reason at all, a poorly maintained facility is not going to do you any favors. Your guests are less likely to suffer any sort of injuries or illnesses in the first place if you make sure that your facility is in great condition. It is of the utmost importance to keep your facility well-maintained, and to make sure that it looks that way.
Of course, working pipes take precedence over new wallpaper, but peeling, faded wallpaper is going to cost you some customers. Think of cosmetic maintenance as part of your marketing budget. If word gets around that your place looks lousy, well, that's a little depressing. Families looking for an adult day care center are going through a difficult time. You can score five stars out of five on everything else, but if your facility has a depressing atmosphere, word is going to get around, and people aren't even going to bother coming by for a tour.
In the long term, proper maintenance means fewer serious damages. Replace a leaky pipe now and you don't have to replace a moldy ceiling a few months from now. So taking good care of your place means lower insurance premiums and a slimmer chance of your insurer having to cover a liability claim for you. In the immediate term, better care for your facility just means happier customers, healthier guests, and just plain better business overall.