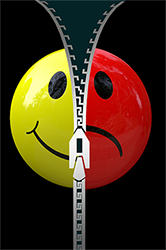 When providing for your family's future, you rely on investment vehicles that grow and protect your funds. Mutual funds and life insurance are two options. Compare both choices as you select the investment vehicle that best provides for your family.
What are Mutual Funds?
You may deposit money into a variety of mutual funds, including stocks, bonds, cash, annuities, real estate or precious metals. Mutual fund accounts can gain or lose money depending on the type of funds you choose and the current market. They are accessible to anyone, though, whether you have hundreds or thousands of dollars to invest.
Talk to your financial planner or investment banker about mutual funds. Together, you will assess your future goals, beneficiaries' needs, risk tolerance, age and current income and which mutual funds are right for you.
What is Life Insurance?
Life insurance provides financial resources for your beneficiaries after you die. They can use the funds to pay for funeral expenses, daily living expenses, debt repayment, college funds or any use.
You may purchase term or whole life insurance.

Term insurance covers you for a certain number of years as long as you pay the premiums. If you die within that time frame, your beneficiaries receive the policy's death benefit.
Whole life insurance covers you for a lifetime. The policy accumulates cash value you can borrow for almost any expense.
The policy you choose is based on your beneficiaries' needs, your financial resources and your risk tolerance, so discuss both types of insurance options with your agent as you choose the right policy for your unique needs.
Why Choose Mutual Funds
Both mutual funds and whole life insurance policies carry risk and can increase or decrease in value. However, mutual funds normally perform better than whole life insurance over time. You may also diversify your mutual funds based on your risk tolerance, fund performance and other factors as you increase their value.
Why Choose Life Insurance
Whole life insurance policies typically feature less risk that mutual funds and grow at a guaranteed rate. You may also choose the type of whole life insurance policy you purchase, which can affect its cash value and performance. Additionally, your payouts are tax-deferred, which can reduce your beneficiaries' tax burden.
Mutual funds and life insurance are two options that allow you to provide financially for your family. Know the benefits, disadvantages and risks of both options as you choose the right investment vehicle for your needs or decide to use both options.  For more information on mutual funds and life insurance, talk to your insurance agent.