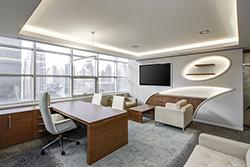 Having the wrong executive in the wrong spot might create a legal problem, as well as a business headache. In the California appellate case Align Technology v. Bao Tran, Align sued a former employee, attorney Bao Tran, for stealing their patents and starting a competing law firm. The suit alleged that Tran used confidential information to assist a startup competitor and fund an unauthorized law practice on the side.
According to the allegations, Tran used company funds to apply for patents in his own name and for his clients, ran his side business using the company's phones and computer systems, and misappropriated company property by applying for patents in his own name.
Align allegedly learned of Tran's side business as the result of at least 13 phone calls from his clients, including one call in June 2005 from an individual who indicated that Tran had been his company's intellectual and patent attorney for three years. Tran denied these allegations and accused Align of defaming him and attempting to undermine his new business.
Bottom line: Don't assume that your executives aren't a problem. Many companies focus on rank-and-file employees, even though executives can cause 10 times the damage.
To read the case, click here.