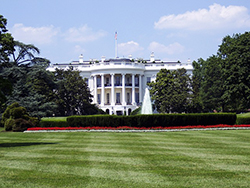 In March, Republicans in the United States House announced updates designed to strengthen the American Health Care Act (AHCA). The AHCA replaces the Affordable Care Act or Obamacare and will give all Americans access to the healthcare they want and deserve. While the AHCA is not law yet, several updates are important for you to understand since it can potentially affect the health care you receive.
Makes Insurance More Affordable

Premiums are expected to decrease under the AHCA. Limits will also be placed on deductibles and out-of-pocket maximums while annual and lifetime limits on essential health benefits are removed. These actions make insurance more affordable to individuals.
Increases Insurance Accessibility

Several potential health care updates could improve insurance accessibility for all Americans. These updates include:

Guaranteed issue regardless of pre-existing conditions.
Advanceable tax credit for low and middle class individuals and families.
Increase in tax credits for Americans between 50 and 64 years of age.
Financial support for certain Americans with high health care costs.
Reduction in the allowable tax deduction for medical expenses from 10 percent of income to 5.8 percent.
Removes Individual Insurance Mandate

Under Obamacare, every American must purchase insurance. The Updates on the Health Care Act remove this mandate. It also would repeal the Obamacare tax starting in 2017, allowing anyone who paid the tax to receive a refund.
Removes Employee Mandate

Many employers must provide insurance coverage for full-time employees. This mandate is removed with the Health Care Act updates. Employers could still cap health FSA contributions as they increase HSA contributions.
Promotes Flexibility for State Medicaid Programs

Each state boasts a unique population, and governors want flexibility in meeting their citizens' needs. The Medicaid updates on the health care act establish a Patient and State Stability Fund that allows states to customize programs for their unique populations. It gives states power to:

Opt out of the per capita allotment baseline and choose a block grant from the federal government.
Create optional work requirements for healthy adults.
Reevaluate their need and preference every 10 years.
Freezes Medicaid Expansion

New states will not be allowed to opt into Obamacare's Medicaid expansion, but beneficiaries who are enrolled before December, 31, 2019 may be grandfathered into the expansion. Enrollees will be removed from the program as their income and other circumstances change.
Increases Reimbursement to Certain Medicaid Enrollees

Elderly and disabled Medicaid enrollees will receive an annual raise based on inflation. This update ensures the most vulnerable Medicaid recipients receive the health care they need.
If you have an opinion on the AHCA or updates on the health care act, contact your U.S. representative or senator today. Your voice matters as you get the health care you want and deserve.