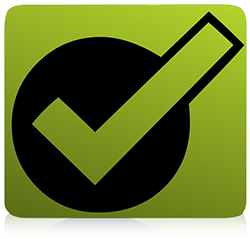 It is very difficult to evaluate what Health insurance plan is the best fit for you if you don't have a basic knowledge of insurance industry lingo and terminology. An insurance provider can describe the various insurance plans ad nauseam, but unless you understand the technical terms, you are not likely to be any wiser by the end.
The following are some of the most commonly used and important Health insurance terms:
Exclusions: The services that will not be covered under a Health insurance policy. Exclusions vary per provider, but cosmetic surgery, experimental treatments, or home care would be examples of common exclusions.
Co-payment: The fixed out-of-pocket amount that you will pay for each medical service or prescription before the Health insurance provider begins to pay for the service or prescription. This amount will also vary per policy, but usually range from $10 to $50.
Co-insurance: The percentage of the total cost that you will pay for a medical expense. Co-insurance may be in lieu of a co-payment or in addition to it. It also varies per policy, but a common arrangement is 20% patient payment and 80% insurance provider payment.
Deductible: The amount of out-of-pocket money you will pay before any health care expense is paid by the Health insurance provider. The annual deductible can be anywhere from $500 dollars to thousands, depending on what type of insurance plan you choose.
Coverage Limits: The pre-set monetary amount that a Health insurance plan will cover. Once you incur medical expenses past the limit, you will be responsible to pay the entire amount out-of-pocket.
Premium: The monthly payment amount that you pay to your Health insurance provider to continue coverage.
Out-of-Pocket Maximums: The point where your payment obligation ends and the health insurance company pays all future covered medical costs. These maximum out-of-pocket expenses can be applied to a particular benefit section or the all the policy benefits.
How to Determine What Health Insurance Plan Is the Right One
Health insurance coverage should be based on individual need and monetary resources. Cost is obviously a huge consideration, but luckily consumers have a lot of health care plan options. The cost of a health care plan will vary based on the benefits it provides and what insurance company is providing it. Exclusions, coverage limits, deductibles, etc. will all impact the monthly premium amount.
At the same time, a policy is virtually worthless if it fails to cover your expected medical needs; for example, if you expect to become pregnant, but the coverage excludes maternity, it probably will not be a very beneficial plan for you. There might also be certain known medical needs, such as prescription medications, mental health needs, immunizations, home health, therapy, eyeglasses, or preventative care, that you would want to ensure are covered in whatever Health insurance policy you choose. Always understand the benefits a plan offers before signing on the dotted line.
Lastly, you should make sure that the plan is offered by a reputable Health insurance company. It is also beneficial if the company has a professional insurance agent available. The insurance agent can best apprise you of all of your health care coverage options, help you determine what plan best encompasses your financial and medical need, and answer any policy-specific questions you might have.