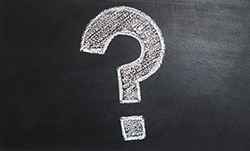 State laws or lenders require people and businesses to buy certain types of insurance. Most states require Automobile Liability insurance on all registered vehicles. If the vehicles are financed, the lenders will require the owners to carry Collision and Fire coverage. Employers have to carry Workers Compensation in most states. Mortgage lenders require borrowers to insure their buildings against loss by fire and other perils. In certain areas at high risk of flooding, lenders might require them to buy Flood insurance as well.
However, many kinds of insurance are not required by anyone. In Texas, employers can opt out of buying Workers Compensation coverage. Although nearly all businesses use computer networks, no laws or lenders require them to buy insurance against damage to their systems or damages others might suffer because of a problem with their networks. State laws do not require employers to carry Employment Practices Liability coverage.
Lenders normally do not require people who live in low-risk flood zones to buy Flood coverage. No laws require businesses to buy Umbrella policies, which provide additional liability insurance above standard Liability and Auto policies. This begs a question: If an individual or business is not required to buy certain types of insurance, should they skip them?
The reasons for passing on non-mandatory insurance are compelling. Although the future occurrence of a loss is uncertain, the cost of an insurance premium is not. Insurance can cost significant amounts of money that many people would rather put to other uses.
Further, people might believe that they are unlikely to have some types of losses and therefore do not need insurance against them. Many businesses do not carry Cyber Liability insurance for this reason. People who do not live near bodies of water often do not even think about Flood insurance. Some types of insurance can also be difficult to get. In parts of the U.S. prone to earthquakes, the market for Earthquake coverage is very limited.
There are good reasons for buying insurance even if it's not required. Many of these policies cover jury awards in injury and damage cases, and those awards can be substantial.
Consider the following awards that would likely be covered by Employment Practices Liability insurance: 
A jury awarded $934,000 in damages to a deaf man fired by the convenience store that employed him.
An Alabama man who was fired after complaining about his employer to the federal Equal Employment Opportunity Commission was awarded $314,000.
A jury ordered an employer to pay $900,000 to a Cleveland woman for discriminating against her because of her age.
Umbrella policies would come in handy is situations like these: 
A woman who suffered injuries when she fell in a store was awarded $3.2 million.
A jury awarded $11.7 million to an elevator mechanic who was injured while working on a construction site.
People and businesses who think they don't need Flood insurance might want to reconsider. Floods can result from melting snow and water main breaks as well as rainfall. According to the Federal Emergency Management Agency, people outside of high-risk areas file over 20% of Flood insurance claims and receive one-third of disaster assistance for flooding. The agency estimates that as little as one inch of floodwater in a 2,000 square foot home can cause up to $21,000 in damage.
For these reasons, it is wise to at least consider buying insurance that no one requires. One of our professional insurance agents can answer questions and help you weigh the costs and benefits of buying extra coverage. Going without insurance can be a very costly mistake. Just because it's not required doesn't mean you shouldn't buy it.