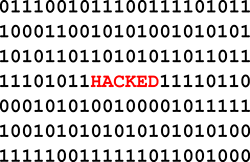 Identity theft affects over 17 million people every year reports the Bureau of Justice Statistics. While you hope it doesn't happen to you, these steps can help you take action if you are an identity theft victim.
Take action immediately.
As soon as you think your identity is stolen, take action. The situation will only get worse if you wait to correct it.
Create a log.
In a notebook or on your phone, create a log that tracks every phone call, letter or email you send. Record the dates and times of the communication and the person to whom you speak. You'll need this record to prove that you're taking action to address the identity theft.
Contact the three credit bureaus.
Ask the three credit bureaus to put a fraud alert on your accounts.
Review your credit reports.
Check your credit reports carefully. Verify that your personal information is correct then look for any inquiries, open accounts or delinquencies that you did not initiate. Report suspicious activity to the credit bureau immediately.
File a Federal Trade Commission report.
When you report identity theft to the FTC at www.identitytheft.gov or 1-877-ID-THEFT (438-4338), you receive a personalized guide that helps you recover your identity. They also provide you with important forms for creditors and the police.
File a police report.
Identity theft is a crime, so report it to the police. Provide as much evidence of the theft as you can, and keep a copy of the police report to show your creditors.
Contact other organizations if necessary.
If you think your Social Security number or passport is compromised, contact the appropriate organizations.
Close compromised accounts.
Scan your bank and credit card statements, including dormant accounts, for suspicious or fraudulent activity. Alert the financial institution right away if you spot problems, and ask them to lock or close your account.
Open new accounts.
You must continue to pay bills after your identity is stolen, so open new bank and credit card accounts. For each account, choose unique PINs and passwords.
Deal with debt collectors.
You may receive notices from debt collectors about outstanding bills. Call them and send a letter that indicates you are an identity theft victim and not responsible for unpaid bills. Include any related documentation, such as the police report. Ask the debt collector to confirm in writing when the collection account is closed.
Identity theft is challenging to handle and disrupts your life. If you're a victim, take these steps.