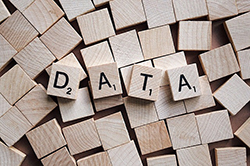 You've probably heard the term "data breach," but do you really understand what it is? Make time now to learn more details about a data breach, including what you can do to protect yourself.
Data Breach Defined
A data breach, data leak or data spill is defined as an incident when protected, sensitive or confidential data is viewed, used or stolen by someone who does not have authority to access that data.
The term typically describes a breach that occurs online over the internet. However, it also includes laptop thefts or reading physical files.
During a breach, affected data can include:
Non-sensitive or sensitive personally identifiable information (PII) – address, age, or Social Security number
Personal health information (PHI) – medical history, lab test results and insurance information
Intellectual property
Trade secrets
How Does a Data Breach Occur?
Anyone can be affected by a data breach, and it can happen in several ways.
Thieves intercept unencrypted data.
Hackers gain access to files over weak or unsecured computer networks.
Someone with access to personal information sells it to thieves.
Your laptop, smartphone or other electronic device is misplaced or stolen.
A hacker gathers the personal data you share over unsecured websites.
Phishing schemes entice you to share your data with criminals.
You send sensitive information through social media.
Physical files or hard copies of information are stolen.
Someone videotapes an employee who enters data into the computer.
What Happens After a Data Breach?
When your data is used, viewed or stolen, it can affect you in several ways.
The criminal could access your financial accounts.
Someone could impersonate you and open credit accounts or apply for car, house or personal loans in your name.
The thief could log into your work account and gather secret information about your company.
Protection from a Data Breach
Numerous regulations dictate how employers, medical providers and others can use your data. For example, the Health Insurance Portability and Accountability Act (HIPAA) regulates access to your PHI, and the Payment Card Industry Data Security Standard defines who can access and use your sensitive PII.
These protections aren't always enough, though. You should also take several steps to protect your data.
Secure your devices with passwords.
Use a different and challenging password for each log-in.
Encrypt sensitive personal and work data.
Share personal information, including your credit card number, on secure sites.
Do not open links from untrusted sources.
Update software often.
Subscribe to a data breach monitoring service.
Purchase cyber liability insurance
A data breach can affect your life now and well into the future. Take steps today to protect yourself.