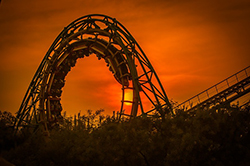 When you're searching for a job, every detail on your resume counts. Improve your chances of landing a great job when you use 10 resume tips that thrill hiring managers.

1. Explain short-term jobs.

There are numerous reasons to work several jobs in a short time period. Explain these reasons so a potential employer understands the reasons for your job switches.

2. Detail any employment gaps.

Whether you took time off to finish school, raise a family or travel the world, detail any gaps in your employment history.

3. Share the reasons for any career step-downs.

It's perfectly fine to switch from a management to an entry-level position. However, hiring managers want to know why you would take pay and responsibility cuts.

4. Discuss your non-traditional career path.

Sometimes, employees take a winding path as they discover their preferred career. Discuss your journey honestly as you show hiring managers that you are reliable and ready for a new challenge.

5. Match formal education with career history.

Perhaps you attended business management school but now want to work in construction. Be sure your resume addresses why your formal education doesn't match your career history.

6. Tell why you're relocating.

If the address on your resume lists a different city than the one in which you're applying for a job, use your resume to tell the hiring manager why you plan to relocate. Here's a suggestion – "I plan to return to San Diego after a 10-year hiatus."

7. Connect to the current job's specs.

Instead of using a generic resume for every job, customize each one for the specific job. Include details that support why you would rock that potential job.

8. Use current and relevant references.

Before you send out your resume, contact former supervisors and co-workers to ensure they're willing to give you a good reference. They should also be available immediately to answer a hiring manager's questions and vouch for your performance in the job for which you are applying. Remember to not include family members or friends as references on your professional resume.

9. Verify accuracy.

It's easy to transpose dates or type a former employer's name wrong. Accuracy shows that you're thorough and honest, though, so carefully proofread your resume to ensure everything is accurate.

10. Ask a skilled proofreader to review your resume.

Details matter, so ask a skilled proofreader to look for typos, grammatical errors or other glaring mistakes on your resume. The proofreader should also offer honest and forthright feedback on the information you include.

Your resume can thrill hiring managers when you follow these 10 tips. They help you land a great job.