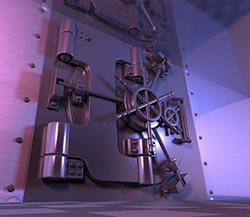 Your small business faces numerous risks every day. To protect your business, you need seven different insurance policies. Learn more about what they are and how they help you.

1. Professional Liability Insurance
A mistake, negligence or failure to perform can result in lost business or a lawsuit. Professional liability insurance covers your expenses in this instance. You can choose a customized policy based on your specific business and needs.

2. Property Insurance
The business space you own or lease should be insured with property insurance. It covers inventory, equipment, furniture, signs and other property if those items are damaged, lost, stolen or vandalized. Because your property insurance does not typically cover events like floods or earthquakes, consider purchasing separate policies for these events.
3. Workers' Compensation Insurance
After you hire employees, you are responsible to provide Workers' Compensation insurance for them. It covers medical payments, lost wages, job training and other expenses for any employees who are injured or become ill on the job. Work injuries and illnesses like carpal tunnel, back sprains or a temporary disability can be costly, so always carry this insurance as you care for your employees and protect your business.
4. Product Liability Insurance
Your business may manufacture a product and sell it. In this case, purchase product liability insurance. It covers liability if a customer is injured or becomes ill from your product. You can customize your policy based on the products you sell as you reduce your liability.

5. Vehicle Insurance
If you or an employee is involved in an accident while driving the company vehicle, your business is liable. You could owe thousands of dollars in property damage or medical payments. Fully insure all company vehicles. This way, you are covered in case an accident occurs.
6. Business Interruption Insurance
A disaster that interrupts your business can be expensive. You may lose sales, have to relocate temporarily or be responsible for extra expenses associated with keeping your business open during the restoration period. With business interruption insurance, you can cover expenses when normal business operations are interrupted. It's particularly important if you operate a retail store.
7. Umbrella Insurance
Sometimes, your liability insurance is not enough to cover a claim filed against you or your business. In this case, you could lose your business as you cover your financial responsibility. An umbrella policy would cover the excess liability. It provides as much as $10 million in extra liability protection and can save your business.
The right insurance products help your business avoid significant financial losses that could potentially harm your small business. Ask your insurance agent to review your policies and ensure you are protected properly