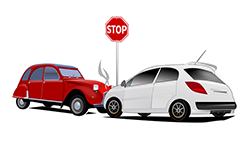 After a severe hail storm or vehicle accident, your insurance company totals your car. The settlement amount they offer is fairly low, though. Use seven tips to negotiate your auto insurance claim.
Prove the Vehicle's Worth

If you can prove that your vehicle is worth more than the insurance company offers, you may get more money. Examples of acceptable proof include:

The vehicle's purchase price if you bought it recently
Recent photos that show your vehicle in pristine condition
Receipts for recent upgrades such as new tires, a security system or a paint job

While it will take time for you to assemble this proof and submit it to the insurance company, the extra cash could make the effort worthwhile.

Ask for Financial Sources

The insurance company should provide you with a detailed report of the figures they used to determine your settlement amount. Ask them to provide sources for their numbers, too. You can use those sources to verify the insurance settlement or run your own comparison.

Find a Comparable Vehicle

Most states require auto insurance companies to provide a fair settlement. It allows you to purchase a comparable vehicle to the one that's totaled. You can do your own search for a comparable vehicle if you don't think the insurance company has offered a fair settlement.

Search online and in person to find a local vehicle that's the same make, model, year, mileage, options and condition as your totaled vehicle. Share your findings with the insurance company, and they may accept this proof and give you more money.

Ask if you can Keep the Car

Sometimes, a totaled car is still drivable. If that's the case, the insurance company may allow you to keep and drive the car. However, you may need to pay a salvage fee and drop comprehensive coverage.

Remain Calm

After an accident, you may feel stressed and upset as you navigate the insurance claim and adjust to life without your vehicle. Try to remain calm, however, as you state your case and show that you are confident in your facts and serious about your desire to get a larger settlement.

Contact the State Insurance Commissioner

Your state's Insurance Commissioner protects citizens like you. Appeal to the office if your settlement amount truly is low and your negotiation efforts are unsuccessful.

Give it a Try

You may doubt that your efforts to negotiate will succeed. It's always a good idea to try. You may surprise yourself and succeed!
Sometimes, you can get more money for your vehicle after it's totaled. These seven tips can help you successfully negotiate a new settlement.