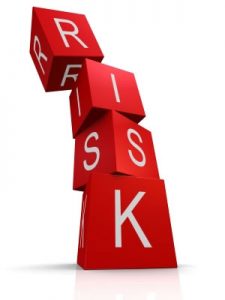 New Year's Resolutions for Risk Managers
Whether your business has downsized or grown over the past few years, the waters seem a bit calmer now; and it's a good time to overhaul your risk management program.
Resolve to address the trends in liability claims:
•             Cyber liability is a rapidly growing source of claims.  These claims tend to be costly in terms of reputation as well as expensive to mitigate.  Spend some money avoiding these risks, particularly when you are on shared access on-site.
•             Building Materials and supplies.  The insurance industry is scared of finding the next asbestos claim.  Do not use known toxic products in construction.  Keep in mind environmental issues are an increasing source of claims.  Indoor air quality is a near-future catch-all vector for asthma, CPOD, and other respiration conditions lawsuits.  The formaldehyde sheet rock incident was quickly remediated; but use that as a lesson for mastic selection or supply sourcing.
•             Keep your work space dry.  Mold and mildew flourish at 15-18% moisture content.  Before buttoning up closed spaces, take time with a moisture meter and record the results.  This step is vitally important for new or replacement roofs.  Dry these areas thoroughly until moisture content is below 15%.
•             Employment practices.  With a greater number of women entering and thriving in the construction industry, resolve to treat these valuable employees on equal terms with their male associates.  And educate all employees about sexual harassment and bullying.  Zero tolerance is your best written policy for this liability.
•             The officers and directors of every public company are under attack from customers, employees, and regulators.  Review your D&O coverage thoroughly.
Resolve to be more proactive than in the past.  Check behind every delegated task.  Personally walk sites, shops, offices, and site trailers to assure fire and life safety equipment is available and properly functioning.  Verify OSHA logs and internal safety data is up-to-date and communicated properly.
Resolve to review your risk management program thoroughly and begin shopping your insurance coverage, including new insurance carriers early, at least 120 days before your preferred expiration date.  Get in sync with your agent or new agent on this matter.
The turmoil of the construction industry has sent shockwaves through the insurance industry as well.  Calmer times are ahead.  Just be sure your one of the first ones settled.