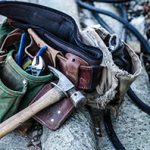 As a contractor, you design, build and repair homes and other structures. Purchase contractors professional liability insurance coverage to protect your assets.

What is Contractors Professional Liability?
In the 1990s, contractors professional liability coverage was introduced primarily for contractors who design and build projects. This insurance covers financial obligations associated with fixing an error or omission made by you or the subcontractors you hire.
What Does Contractors Professional Liability Cover?
Contractors professional liability insurance covers a variety of work-related circumstances, including:
Negligence by you or one of your hired subcontractors
Design errors caused by your or one of designers you hire
Faulty workmanship by you or one of your hired subcontractors
Cost overruns or delays caused by bad sequencing or lack of coordination
Additional coverage provided by contractors professional liability may include these options. Check your specific policy for details.
Pollution coverage for claims involving pollution from job-site activities, including failure to detect pollutants
Indemnity coverage if you must file a first-party claim against the project's architect or engineer who is liable for the loss
What's the Difference Between General and Professional Liability?
To ensure you purchase the right coverage for your business, understand the difference between general liability and professional liability.
General liability will cover bodily injury and property damage that occurs because of ordinary construction means and methods, including contract breaches. It's definitely essential, but professional liability is important, too. It covers costs associated with damage that result from your failure to render professional services.
As an example, let's say the handicap ramp you construct for a local business fails. You can only file a claim through your general liability policy if someone is injured or the property is damaged. Otherwise, you'll need a professional liability policy to cover the cost of replacing the ramp.
How to Purchase Contractors Professional Liability
Purchase a contractors professional liability policy through your commercial insurance agent. You will want to purchase an annual policy based on your operational needs. Additionally, you may purchase a policy for specific projects especially if they're extensive.
In most cases, you'll want a true professional liability policy. You can add professional liability coverage as an endorsement or umbrella policy on your general liability policy, but it typically offers limited coverage that's inadequate for your needs.
It's important that as a contractor you understand your responsibilities for completing projects properly, on time and on budget. There are always risks in your industry, so purchase contractors professional liability insurance. It can pay for mistakes and protect your assets as you perform your job.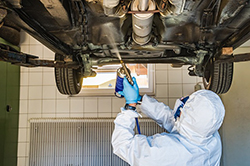 Corrosives are solid or liquid substances that exact extreme caution when handling. They are usually either an acid, such as nitric acid, sulfuric acid, chromic acid, hydrochloric acid, hydrofluoric acid, or acetic acid, or a base, such as ammonium hydroxide, sodium hydroxide, or potassium hydroxide. Anyone that has ever seen the effects that corrosives have on metal or other strong materials can easily imagine the damage that a corrosive would do to the delicate human skin.
Adding to the danger is the fact that corrosives act upon contact, meaning that damage begins the moment that the corrosive or its vapors come into contact with the eyes, mouth, skin, digestive tract, or respiratory tract.
Injuries from coming into contact with corrosive materials might be extensive and, in some cases, irreversible. Keep in mind that the stronger the concentrate of the corrosive material is, the more damage it has the potential of doing. Some of the most common injuries that result from unprotected contact with corrosives are burns to the eyes and skin. The end result might be blindness or severe scarring of the skin tissues.
When the vapors from corrosive materials are inhaled, they might cause burning to the respiratory tract, pulmonary edema (the buildup of fluid around the lungs), or even death. Although less common, if ingested, the corrosive might cause extensive burning or perforation in the mouth, esophagus, and stomach.
Aside from the danger of corrosives coming into direct contact with the body, some are combustible or flammable. These substances can very easily explode or catch on fire if not properly stored and handled. One more danger comes from some corrosives being incompatible with other chemicals. When incompatible chemicals are mixed or accidentally come into contact with one another, the result can be a dangerous, sometimes deadly, chemical reaction. Again, the dangers of corrosive materials demand that they be treated with care, respect, and caution.
Any worker that handles any corrosive material should always protect themselves: 
Make sure that corrosives are stored in a safe area. This not only means away from other incompatible substances, but, sometimes even away from other corrosives.
The storage area should be secured, cool, and dry.
If it's necessary to transfer corrosive materials between containers, then make sure that the transfer is done with extreme caution and that the appropriate safety steps have been taken.
There should be appropriate ventilation anytime a corrosive material is accessed.
If it's necessary to mix corrosive materials with water, then be attentive to avoid overfilling and spillage. It's always best to add water in minute amounts.
Never reuse any container that previously contained a corrosive material.
Remember to follow the proper protocol when disposing of unused corrosive materials; these shouldn't just be poured down a drain.
Remember to don appropriate personal protective equipment as per protocol. This might include chemical rubber gloves, apron, goggles, face mask, and/or respiratory equipment.
In the event an accident does occur, immediately seek first aid for the injured. The area should be closed off to prevent subsequent injuries and the appropriate chain of command should be notified. Remember, it's too late to be cautious once an accident occurs. It only takes one mistake to produce a costly, painful, disfiguring, and potentially deadly injury.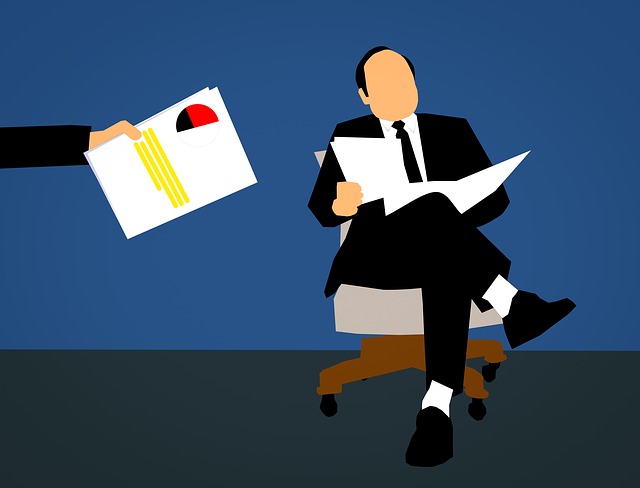 Safety reflects the culture of the business.  Top leadership needs to take charge of the culture, to define it.
The best safety committees are chaired by a specified point person who reports outside of the committee to the CEO.
Why this arrangement?  The CEO does not dictate safety measures.
Some safety rules and regulations are government mandated. Consider simple compliance to be a minimum.
Manufacturers offer safe operating techniques for machinery and other products.
The personnel who operate the machines, maintain the machines, work in the field at construction sites, deliver supplies and raw materials, or otherwise labor know their jobs and often have good ideas for efficiency and safety.
Supervisors observe which safety equipment or protocols are ignored or too cumbersome.
The committee hears all these sides and determines the best course of action to proceed safely.
The CEO is present for leadership in the safety culture, not process management.  Once the safety protocols have been discussed and fixes determined, the CEO can approve costs and procedural changes.
The CEO listens first, then leads the implementation.
How Safety Committees Fail
The leading causes include:
Never forming them
Not taken seriously, lack of top down leadership
Lack of swift implementation
Lack of participation at all levels of employee
Lack of management follow through
Obviously, the first four of the five main reasons attribute to poor leadership.  The CEO is vital in this role.  The CEO must communicate that his number one job is getting everyone home safely.
Management must follow through on protocols.  Random drug testing, reviewing motor vehicle operators' driving records, premises inspections of safety equipment, every safety protocol must be visible and public to reinforce the importance of compliance.
Safety meetings and safety committees are two different animals.  Safety meetings, the lunch box variety, reinforces safety procedures already in place.  They can, however, be used for line employees to offer suggestions for specific problems.  The employee representatives to the committee can relay those messages.
Safety committees evaluate and reevaluate the culture of safety.
If the CEO hears new safety procedures, implements them, as a member of the committee, the CEO will know if these new protocols are working at the line level of the organization.  Excellent leadership monitors the managers to assure this end result.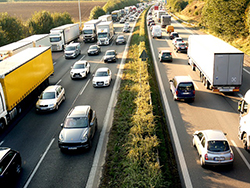 Your construction business requires a reliable vehicle. This spring, perform several maintenance procedures on your truck. Routine maintenance equips your truck to operate properly all season and prolongs the life of your vehicle.
Inflate Tires
Your vehicle's tires, including the spare, must be properly inflated and have adequate tread. Check for wear, buckles or bulges, too, since a compromised tire could easily pop as you drive over rough ground on the way to job sites.
Fill Fluids
Change the oil to ensure your vehicle operates at peak performance this year. Replace or refill the transmission, brake, power steering, and windshield washer fluids also, and purchase extra fluids in case you need to top them off during the year.
Tune the Engine
Inspect the engine, including the battery, powertrain control, and ignition. They must be in good working order so that your vehicle operates efficiently.
Replace Belts and Hoses
Your vehicle's belts and hoses affect various engine parts that are essential for operation. Inspect the belts, hoses and clamps for wear, and replace them if necessary.
Boost the Brakes
Inspect the brake system and replace the linings, rotors or drums if they're damaged or worn. Remember to also change the brake fluid.
Inspect the Suspension

Your vehicle's shocks and struts improve your ride, so inspect the suspension. Replace noticeably worn parts.
Improve the Lights

Improve visibility when you buff scratches from the headlights and taillights. Replace any broken lights or fuses also.
Charge the Air Conditioner
Charge the A/C so your vehicle remains cool as you drive to and from job sites. If you notice leaks or damage, schedule a repair.
Replace Wiper Blades
Replace worn, cracked or broken wiper blades. They improve your visibility during all weather conditions.

Detail the Interior and Exterior
Wash the entire exterior of your vehicle, including the undercarriage, to remove winter ice and grime. You can also wax your truck to protect its finish, and touch up any scratches that could turn into rust or affect your brand image. Clean trash out of the interior also and wipe the surfaces as you create a tidy vehicle.

Stock Supplies
Check your tool box and first aid kit, and replace any broken or missing items. Additionally, stock invoices, mileage reports and business cards so you're prepared to manage and share your business.

Purchase Adequate Insurance
Double check that your commercial auto insurance policy includes adequate coverage. It should include liability, medical, uninsured and underinsured, comprehensive, and collision coverage with adequate limits to protect your assets.
In addition to these spring maintenance tips, schedule regular maintenance throughout the summer season. Proper care protects your truck and your construction business all summer.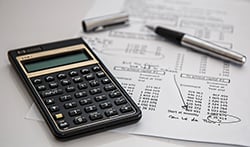 Unpaid invoices wreak havoc with your construction business. When a client doesn't pay, you can take these steps.
Remain in Contact
If you don't receive payment by the due date on the invoice, contact your client and ask if the work was done satisfactorily and when payment will be made. Sometimes, clients face emergencies or other challenges that prevent them from paying the full amount owed. In this case, arrange a payment plan or other alternative. However, if the client does not respond, contact them every day by phone, email or text until you receive payment.

Document your Case
Keep excellent records in case you need to contact collections or take the client to court. Your documentation should include your signed contract, expense receipts, invoices, and verbal and written communications with the client.
Hire a Collections Agency
Instead of calling the client every day, hire a collections agency to do this task for you. They typically charge a 30 percent fee to recover unpaid funds.
Send a Letter from your Lawyer
A simple letter from your lawyer with a threat to send the invoice to collections or take the client to court may prompt immediate payment.
Go to Court
You may be able to file a claim in small-claims court if your client owes between $2,000 and $7,500 and your state's laws support this option. For higher amounts, consider further legal action. Remember, though, to weigh the legal fees against your unpaid invoice to ensure you don't lose money going to court.
Remain Civil
Never complain about the client to others or on social media. Maintain a professional attitude as you protect your reputation and business.
Pursue Alternative Recovery Avenues
Even if the client doesn't pay, you may be able to file an insurance claim to recover the unpaid invoice. Alternatively, ask your accountant if you can write off the bad debt on your next tax return.
Change Future Billing Practices
Use this hard lesson to change your future billing practices.
Write an accurate proposal for each job. It outlines the exact work you will do, project timeline and payment expectations.
Give the client time to examine the proposal and ask questions.
Consider a staggered payment plan where you receive part of the payment upfront with the remainder due in installments.
Require payment of each installment before you start the next part of the project.
Sign a contract that clearly states the specific work you will do and payment due dates, late fees and the steps you will take to recover payment.
An unpaid invoice affects your construction business, so take these steps to get the payment you're due.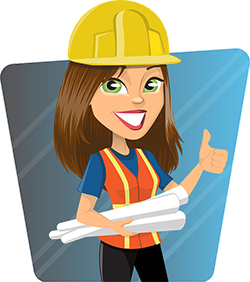 As a general contractor or subcontractor, you prioritize safety on every job site. A site-specific safety plan (SSSP) is one document you must have to fulfill OSHA requirements and establish guidelines that protect everyone who works on the project.
Consider these tips for writing a thorough site-specific safety plan.
Write a Unique SSSP for Each Job
Each construction project you perform will require a unique SSSP, so don't recycle SSSPs from past jobs. Write a new SSSP that addresses specific challenges for each project.

Cover All Your Bases
In general, an SSSP will be thorough for each project and cover a variety of areas, including:
Job hazard analysis
Safety chain of command and related roles and responsibilities
Methods for managing tiered subcontractors
Hazard communications
Training qualifications
Daily safety huddles
Methods of work procedure
Disciplinary action plan
Incident response plan
Crisis plan
Housekeeping plan
Fall protection plan
Equipment crane plan
Address each of these areas, if applicable, in your SSSP.
Assign Roles and Responsibilities
Whether you're the GM or a subcontract on the job site, include the roles and responsibilities in your SSSP. This section identifies and names the project manager, emergency contact person and competent person and the responsibilities these key personnel will take for the major safety components on the job site each day.

Create a Thorough Incident Response Plan
Despite your best efforts, accidents can happen on any job site. The incident response plan outlines the steps your contractors should take if someone suffers an injury, property gets damaged or equipment breaks. Most incident response plans require investigation forms, witness statements, at least one post-incident meeting and drug and alcohol testing for involved employees.
Specify Required Training
Your SSSP will include documents that prove that each worker on the job site has professional training for their job. You may require certification proof or another document as you ensure the competence of each worker to perform his or her job properly and safely.
Update the Job Hazard Analysis as Needed
The job hazard analysis (JHA) should include the project's tasks, hazards and safety controls. It must be detailed and cover all aspects of the project from start to finish. You will update the JHA as your project progresses, and the daily huddles can supplement the JHA since you can list the day's hazards and controls on the daily report form.
On your construction site, you face multiple hazards each day. Write a site-specific safety plan that addresses hazards and outlines safety procedures. For more information on what to include in a SSSP and how to ensure safety, talk to your insurance agent.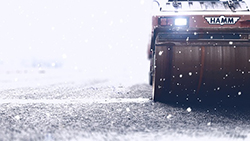 Winter weather still rages strong in many parts of the United States in February, and you must continue to remain vigilant as you promote safety on the construction site.
Whether you're a veteran construction worker or new to the industry, follow these winter safety tips.
Track the Weather Forecast
Know the weather forecast so you can decide if it's safe to work outdoors. Check your local weather center and the National Weather Service for accurate temperature and storm information and predictions.
Wear the Right Gear
Multiple clothing layers can be bulky, yet the right gear also keeps you warm, dry and safe as it protects you from hypothermia or frostbite. Start by wearing layers of clothing that manage moisture, protect you from the cold and shield you from the elements. Then add heavy gloves, a hat and sturdy nonslip shoes for added safety.
Check the Work Site
Every morning, spend a few minutes evaluating the work site for hazards. You may need to remove accumulated ice and snow, trim broken tree branches or set up portable heaters. Remember to spread salt, cat litter or sand on the exposed surfaces, too, as you create a safe job site.
Secure a Warm Break Area
Plan to take your breaks in a warm area as you limit exposure and stay safe. Set up a heated tent or trailer or arrange for another warm indoor area near the job site where you can get warm during your work breaks.
Limit Outdoor Exposure
You may be required to work outdoors when temperatures plummet, winds blow and snow falls, but certain conditions make outdoor work dangerous. Try to work indoors during the worst winter weather, work during the warm parts of the day, break large jobs into small tasks or schedule frequent breaks in warm indoor locations so you can stay safe.

Skip the Coffee
Coffee will keep your hands warm, but it also contains caffeine. This chemical can make your heart rate rise, which gives you a false feeling of warmth and can cause you to take unnecessary risks. Drink water instead of coffee as you stay hydrated.
Know the Signs of Hypothermia and Frostbite
You and all your co-workers should know the signs and symptoms of hypothermia and frostbite, two dangers of outdoor exposure, and the procedure getting medical attention quickly if necessary. Those signs include:
Prickling skin
Numbness
Changes in skin color
Clumsiness
Shivering
Slurred speech
Weak pulse
Drowsiness
Confusion
This winter, take several steps to maintain safety on the construction job site. You should also talk to your insurance agent. Update your liability coverage and learn additional tips that keep you safe all winter.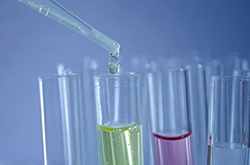 The construction industry relies on independent contractors who perform specialized services like plumbing, painting and drywall installation. To prioritize safety on the job site and ensure quality work, consider implementing a drug testing policy for the independent contractors you hire.
Benefits of Drug Testing
Regular drug testing promotes safety on the job site. Additionally, it improves productivity and quality of work, lowers absenteeism and boosts morale.
Your company also builds your reputation when you implement drug testing for your independent contractors. In certain cases, you can lose contracts and be blacklisted from jobs if your independent contractors work while they're visibly high or otherwise produce shoddy work because of drug use. Protect your business and reputation when you implement a drug testing policy.
Prepare a Contract
When you work with an independent contractor, you both typically sign a contract that outlines the exact project, timeline and pay rate. Include your drug testing policy in this contract.
Consult your specific state's laws regarding drug testing as you prepare the contract. Check with your construction insurance agent for details on any drug testing protocols they require, too.
Typically, you may perform a drug test on every new independent contractor and after an accident when you suspect drug use was involved. You may also choose to perform random drug testing if you have reasonable suspicion of drug use, which includes:
Direct observation of drug use or associated symptoms such as uncoordinated movements, slurred speech or erratic behavior.
Reports from reliable sources that the independent contractor is using drugs.
Evidence of tampering with drug test results.
The independent contractors who apply to work for you must agree to your drug testing policy. You are then responsible to enforce it equally for all employees.

Select a Drug Testing Company
Most drug testing occurs in an independent third-party facility that's certified by the Drug and Alcohol Testing Industry Association (DATIA). You will schedule the appointment, and the independent contractor is responsible to drive to the facility where he or she will provide a urine sample. You receive test results in several hours or several days depending on the facility and results.
Address the Test Results

If the independent contractor tests positive for drugs or refuses to take the test, you must perform disciplinary action, which can include dismissal. Exceptions include a positive test for prescribed medications that the employee reported and takes responsibly. Outline your dismissal procedure in the employment contract to reduce surprises and liability for improper discipline.
As a construction professional, you must maintain safety and quality on the job site. Drug testing can help, so create a specific drug testing policy for your independent contractors.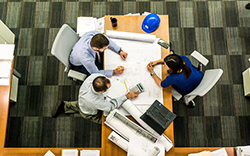 A project architect or engineer typically carries responsibility for the design of a house, high rise or other structure. However, contractors now also play a role in project design and may be liable if something goes wrong. Consider the benefits of purchasing professional liability insurance and the process for gaining this valuable coverage for your contractor business.
What is Professional Liability Insurance?
Contractors like you already purchase general liability insurance. It protects you if the actions of you or an employee cause bodily injury or property damage on the job. Professional liability insurance adds another layer of protection. It covers negligence and design errors that may occur as you take on a variety of job site responsibilities.
Contractor's Professional Risk Exposure
In today's construction projects, contractors may do more than build the design that's created by an architect or engineer. For example, you may be responsible for hiring a design firm, designing certain aspects of the project or altering a current design to incorporate more functional features. In addition to the design responsibilities, you may assume professional liability risks because you hire independent contractors, estimate costs for a project and schedule projects.
Why Purchase Professional Liability Insurance
The numerous tasks you perform as a contractor carry liability risks, and you face a variety of situations for which you are responsible.
Design errors and omissions
Time delays
Budget overruns
Required rework
Third-party bodily injury
Property damage
Pollution damage
To cover these liabilities, you could pay the associated costs out of pocket or purchase professional liability insurance. This policy can take care of your financial responsibility, offer a layer of protection and reduce risks that jeopardize your company now and into the future.
How to Purchase Professional Liability Insurance
Contractors who need professional liability insurance may purchase it in several ways.
Add an endorsement to an existing general liability or umbrella policy.
Purchase a stand-alone policy.
Select a separate project policy.
To decide which option is right for your company, consider the types of projects you do, your financial status and your budget. Individual project contracts may also include details about the type of liability coverage you must purchase. Talk to your insurance agent, too, to verify the availability of the coverage you need and want.
Based on your specific business, duties and job responsibilities, you may need to purchase professional liability insurance for a specific project or as a permanent addition to your contractor company. Talk to your insurance agent about your needs as you ensure you have the right protection for your business.