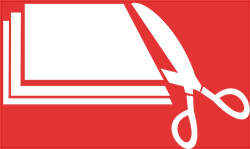 Established in 1990, the Americans With Disabilities Act (ADA) protects disabled Americans from discrimination. The term "disabled" applies to anyone with a physical or mental impairment that significantly limits or restricts a daily life activity, and ADA laws apply in the workplace and nearly any public space. Learn more about how your small business can comply with ADA laws, protect your employees and customers, and avoid expensive and time-consuming lawsuits.
Challenges of ADA Compliance for Small Businesses
While beneficial, ADA laws change frequently. Your small business may not have the time or resources to remain updated and complaint. However, if you don't maintain ADA compliance at all times, you could face numerous fines and lawsuits. Additionally, you lose valuable employees and customers and damage your professional reputation.
Ways to Become ADA Compliant
Your small business can become ADA compliant when you take several steps.
Assess your specific risks.
Certain structures built before early 1993 may be exempt from strict guidelines that apply to structures built after early 1993, but you will need to perform an ADA assessment no matter when your building was constructed. Your property and business could face specific risks such as non-compliant entryways, incorrect bathroom signs or shelves that are hung too high. A certified ADA specialist will assess your property based on applicable current laws. You may also hire an architect with experience in equal-access requirements to perform the assessment and suggest necessary changes.
Correct non-compliant areas.
After you have identified your specific risks, correct them. Hire an architect, contractor or other professional to make the necessary changes and secure your ADA compliance. Remember that your small business may be eligible for numerous annual tax credits and deductions that offset a portion of your renovation costs.
Beware of drive-by lawsuits.
Certain enterprising individuals may drive by your property, note ADA violations then file a lawsuit. You could then be liable for legal fees and repairs. Unfortunately, you cannot prevent drive-by lawsuits, but you can purchase adequate insurance to cover some of your losses and give you peace of mind.
Purchase adequate business insurance.
A commercial general liability policy doesn't prevent an ADA-related lawsuit, but it does provide invaluable financial resources if you are sued. Consider purchasing errors and omissions insurance, an employment practices liability policy and umbrella coverage, too, as you protect your small business. Your insurance agent can offer additional advice on the invaluable coverage you need.
Your small business can and must become ADA compliant or you will face expensive and time-consuming lawsuits. Use these tips to secure compliance and protect your employees, customers and company. For more information, contact the Department of Justice's ADA Information Line at 800- 514-0301.