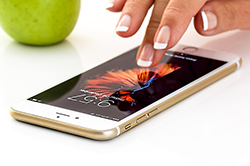 Your commercial insurance policies protect your business, making your insurance agent an essential resource for your company. While you may not have your agent on speed dial, you will want to contact him or her in several circumstances.
Verify Coverage Details
You can purchase a variety of different policies for your business, and need to understand your exact coverage. Contact your insurance agent to verify which types of coverage you have and your policy limits.
Update Your Policy
When you add a vehicle to your commercial fleet, sell a piece of equipment, move to a new location, or make other changes to your business operations, call your insurance agent. These updates could affect your insurance needs, policy and premium.
File A Claim
If you need to file an insurance claim, contact your agent immediately. You may call the agent's office, send an email or text, or fill out an online claim form on the company's website. Remember to submit pictures, too, as you get your claim process started.

Ask Questions About a Claim
After you file an insurance claim, you may have questions about the adjuster's findings or the settlement timeline. Feel free to contact your agent and ask any questions you may have.
Discuss Your Bill
Whether you pay your insurance bill annually, semi-annually or quarterly, you may inspect your bill and realize that you have questions about one of the charges or fees. Most insurance agents remain transparent about billing, and they can explain anything you don't understand about your insurance charges, fees or payment date.

Pay Your Bill
If you experience any issues when you pay your insurance bill, call your agent. You may also ask for a change in the policy due date or a change in payment frequency.
Initiate an Annual Review
You should receive a notice a few weeks before your commercial insurance policy's renewal date. Ask your agent for a meeting to renew your coverage. During this meeting, discuss details about your business and the types of insurance you need, including coverage limits and cost, as you verify that you have the right insurance for your needs.

Request a New Quote
Based on your insurance policies you purchase and your loyalty to your commercial insurance company, you may qualify for discounts or a more competitive rate. Your agent can rework your coverage limits, check for discounts and give you a new quote that meets your budget.
Throughout the year, you may wish to contact your commercial insurance agent for several reasons. Always feel free to reach out and discuss your needs as you purchase the right coverage for your business.