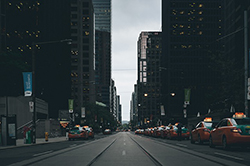 To make extra money, look no further than your vehicle. Your car or truck can become a source of income even if you're not behind the wheel.

Wrap your Vehicle with Ads
Several companies pay you to wrap your vehicle with their advertisements. You receive payment based on the size of your vehicle and the miles you drive each day.
Become a Personal Driver
In exchange for a fee, give rides to seniors, new parents, college students, and other people who don't have a vehicle. You can even run your own errands while driving others.
Drive for a Rideshare Service
Uber and Lyft are two rideshare services you can join. You decide where and when to drive, and your passengers pay you for each ride.
Join a Courier Service
Pick up and deliver dry cleaning, coffee, documents, and other items for a fee when you work as a courier. As a bonus, you can choose to accept jobs along your normal commute route and save time, fuel and wear on your vehicle.

Rent your Vehicle to a Peer
While you're on vacation, at work or home for the weekends, rent your primary or spare car to a peer. Sign up at Turo or make rental arrangements with a friend, neighbor or co-worker.

Join a Carpool
Get paid to drive others to work every day. Alternatively, you can ride daily as a passenger and reduce your vehicle maintenance costs and fuel costs.
Drive Kids to School  
Whether you're a parent, teacher or friend, offer to drive kids to or from school. Get paid per child per trip.

Deliver Groceries or Pizza
Taxi rides can cost a small fortune, so start a delivery business. Receive payment as you deliver groceries or pizza around town.

Transport Pets
Pet owners who need transportation to the vet or groomer will gladly pay you to provide reliable transportation. You may wish to purchase a sturdy crate to keep your furry passengers safe, and stock treats.
Pick up Large Objects

Put your SUV or truck to good use as a delivery vehicle. Advertise your service around town or sign up for TaskRabbit, and people will hire you to pick up and deliver large objects like furniture, bicycles and firewood.
Become a Tour Guide
Connect with tourists and other out-of-town visitors in your local area. Visit museums, attractions and historic sites during the travel season and share your expertise while making extra money.
These ideas help you earn extra cash with your personal vehicle. Before you start your endeavor, talk to your insurance agent and ensure you have adequate coverage for your new side business. Then hit the road!